Fall 2020 Issue #1
Trailblazher premiered with our Fall 2020 Issue. Follow along with the stories of eight featured Trailblazhers -
Jackie Chemelli Forster, Joella Hogan, Leslie Bradford-Scott, Cait Bascom, Sandi Brock, Cassandra and Stefanie Lepp,
Melinda Macdonald and  Elaine Hauser & Alysa Klassen. Explore the honest submissions for 'These Hands of Mine',
discover sustainable rural fashion looks, nurture your belly with warm weather recipes and so much more!
On the Cover - Cait Bascom
Cattle Cait is a one-woman business brand owned by prairie gal, Cait Bascom. Situated remotely near Eastend, Saskatchewan, Cait designs and creates unique western fashion using leather, beads, metal, fabric  and paint. Her creative products range from accessories, apparel and jewellery to leather-bound calving books. Cait's business creed is to create what is useful and decorative.
Featured Photographer - Stacey Domolewski
Stacey Jo Domolewski is the photographer and business owner behind Ramblin' Rose Creative. She specializes in brand photography and working with small businesses to strategically tell the story of their business in a way that attracts their ideal client. When she isn't behind the camera or computer she is probably helping out around the farm, cuddling her corgi Patsy, curled up with some warm coffee and a book, under the barbell at the gym or on a run. She loves nothing more than watching (and helping) rural women entrepreneurs succeed at their wildest dreams.
FEATURED TRAILBLAZHERS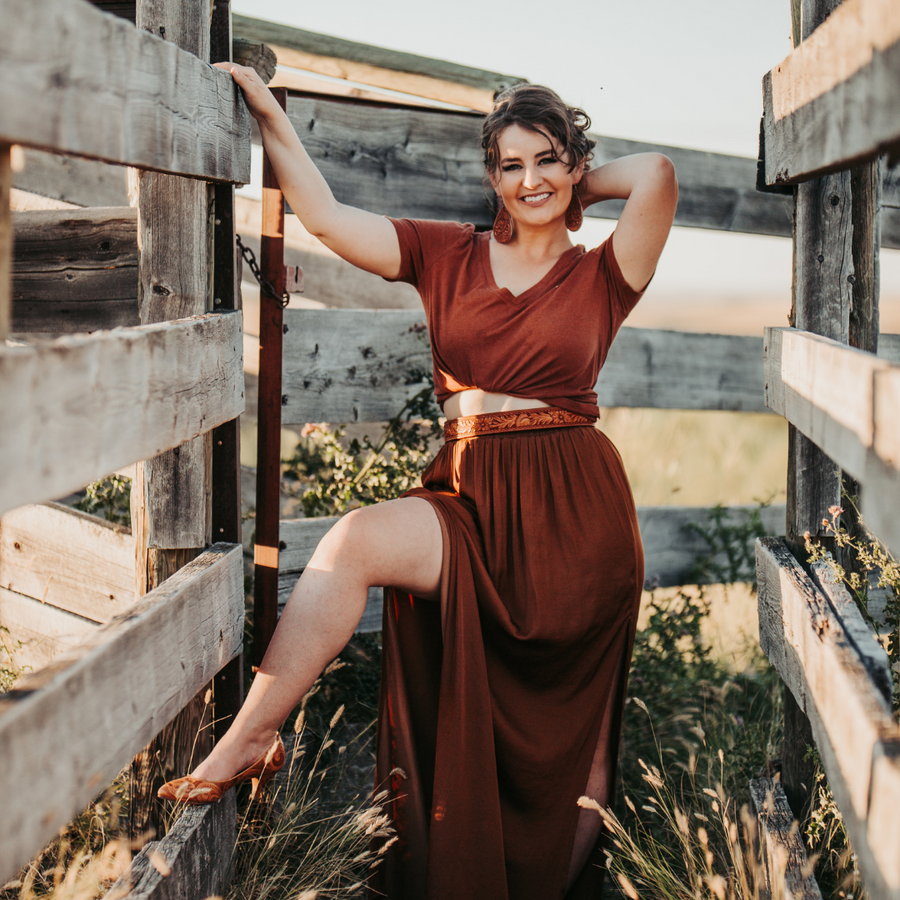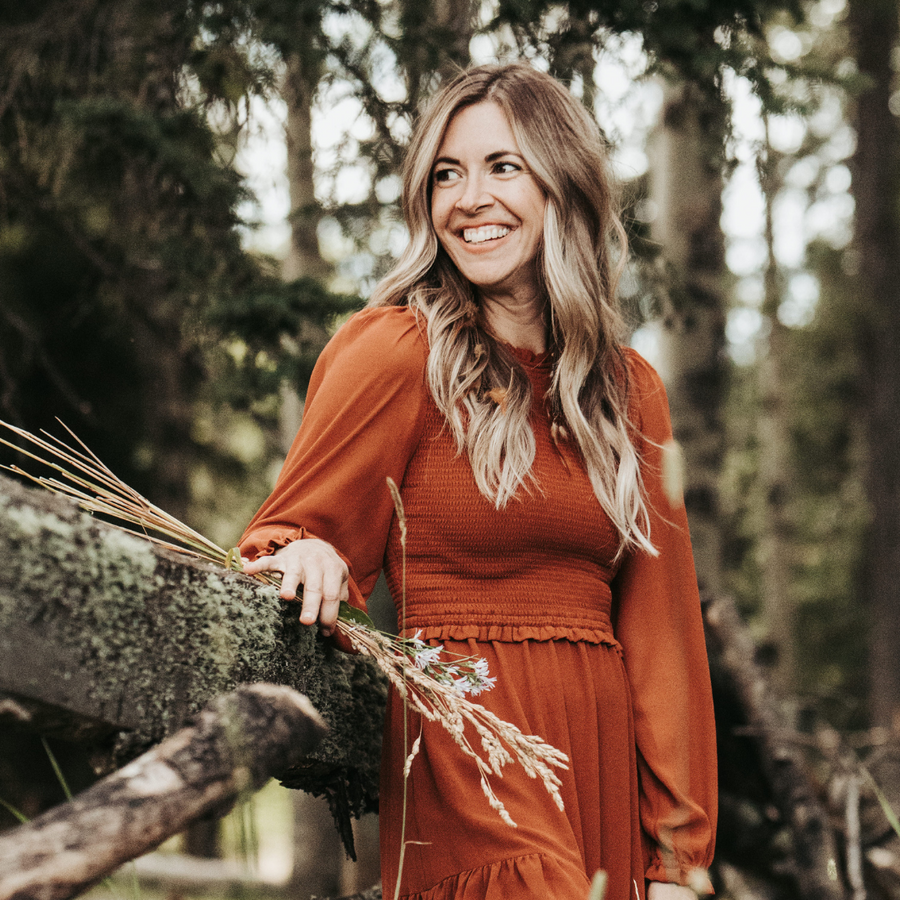 Lace Brick Design
Jackie Chemelli Forster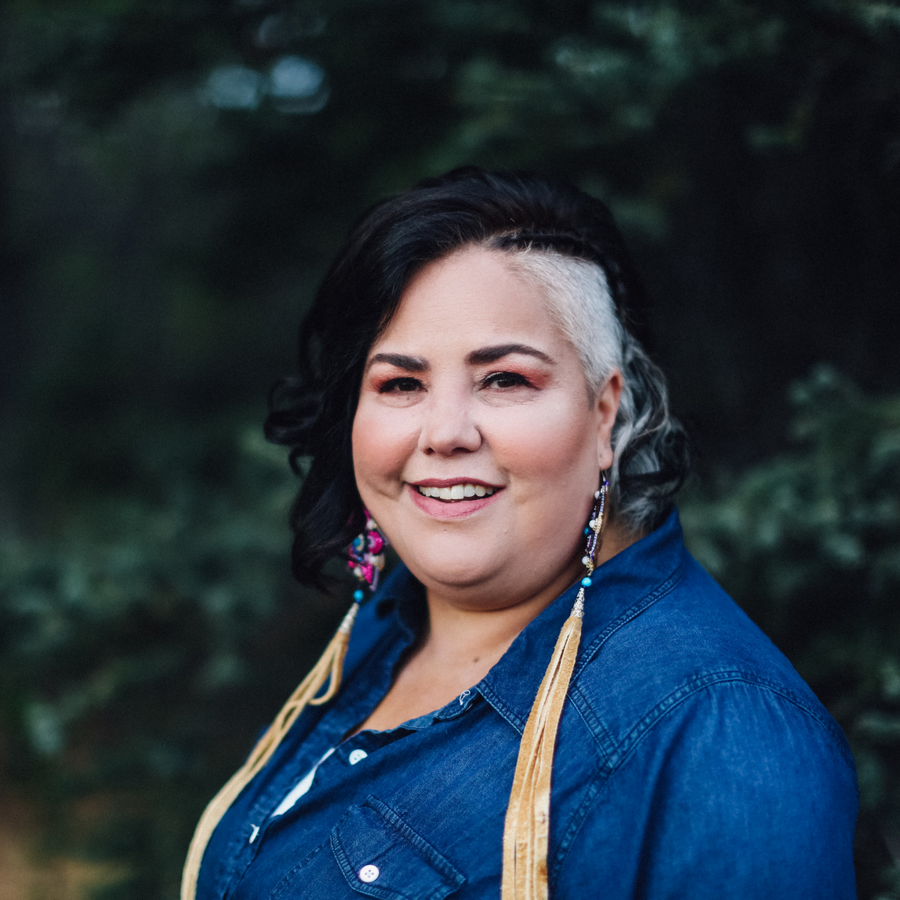 The Yukon Soaps Company
Joella Hogan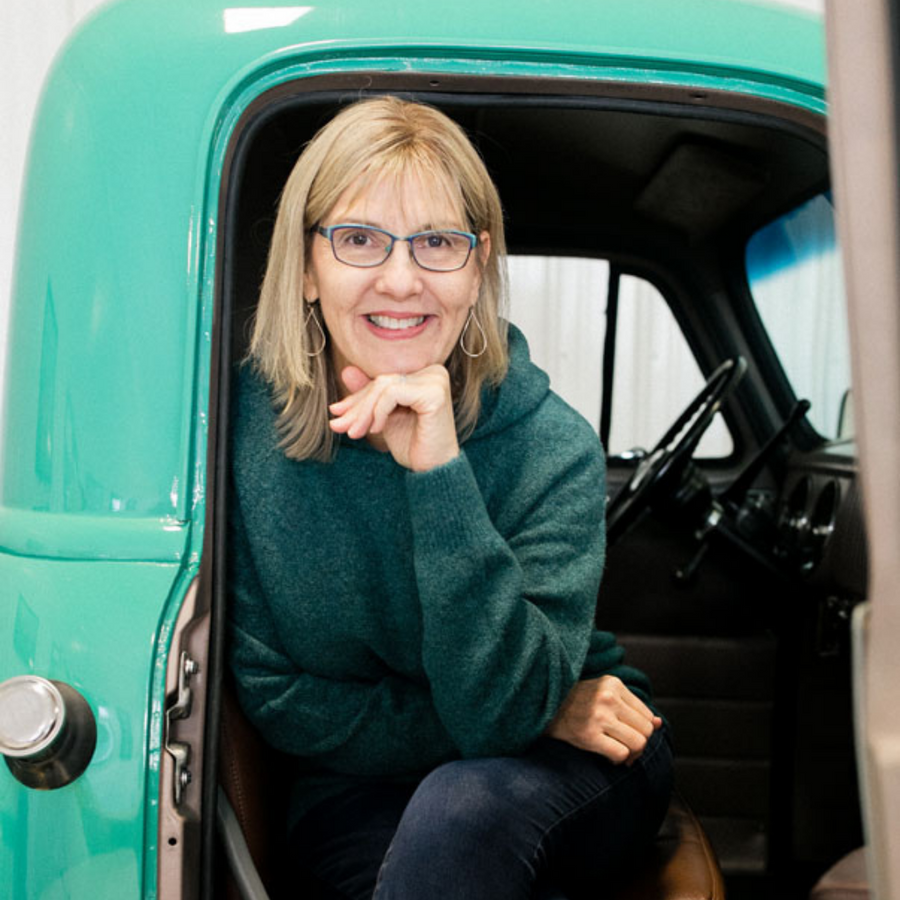 Walton Wood Farm
Leslie Bradford-Scott
Shepherd Creek Farms
Sandi Brock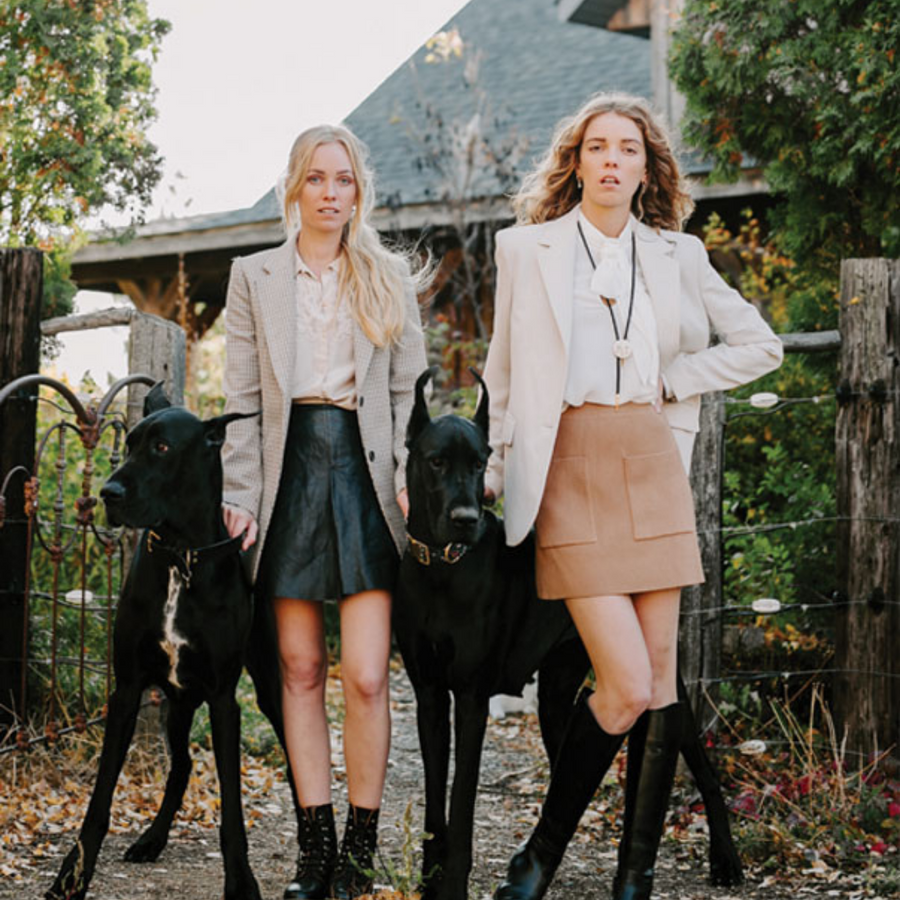 The Tulepps
Cassandra and Stefanie Lepp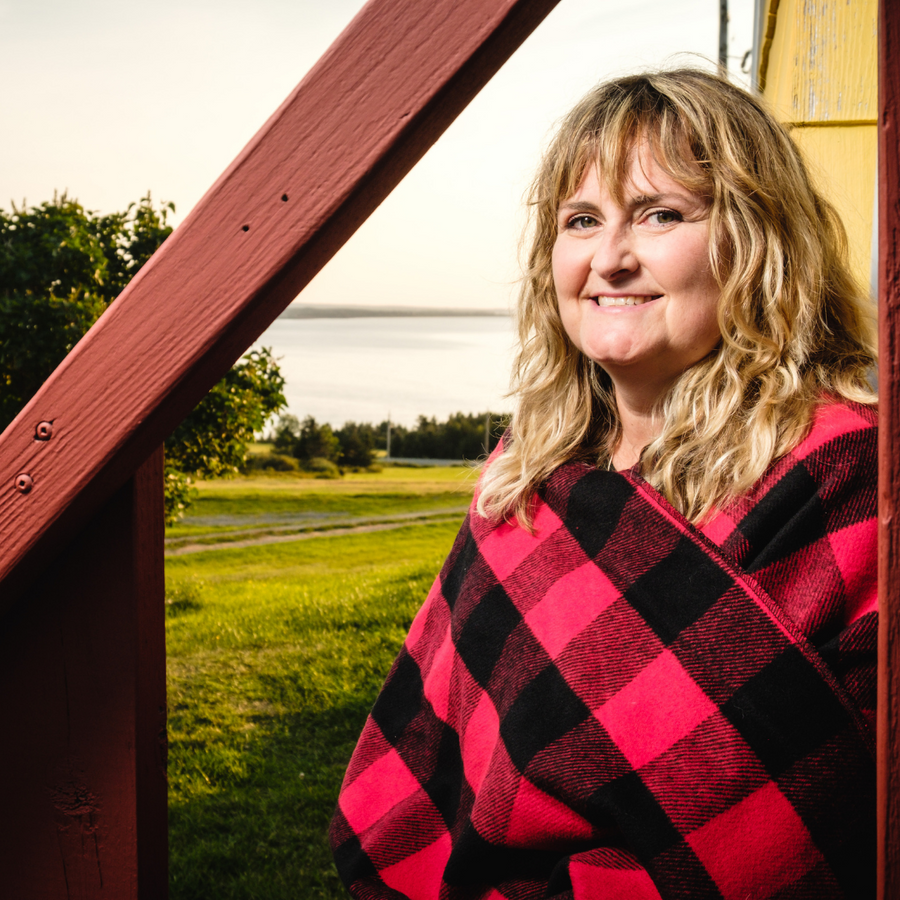 Melinda By The Sea
Melinda MacDonald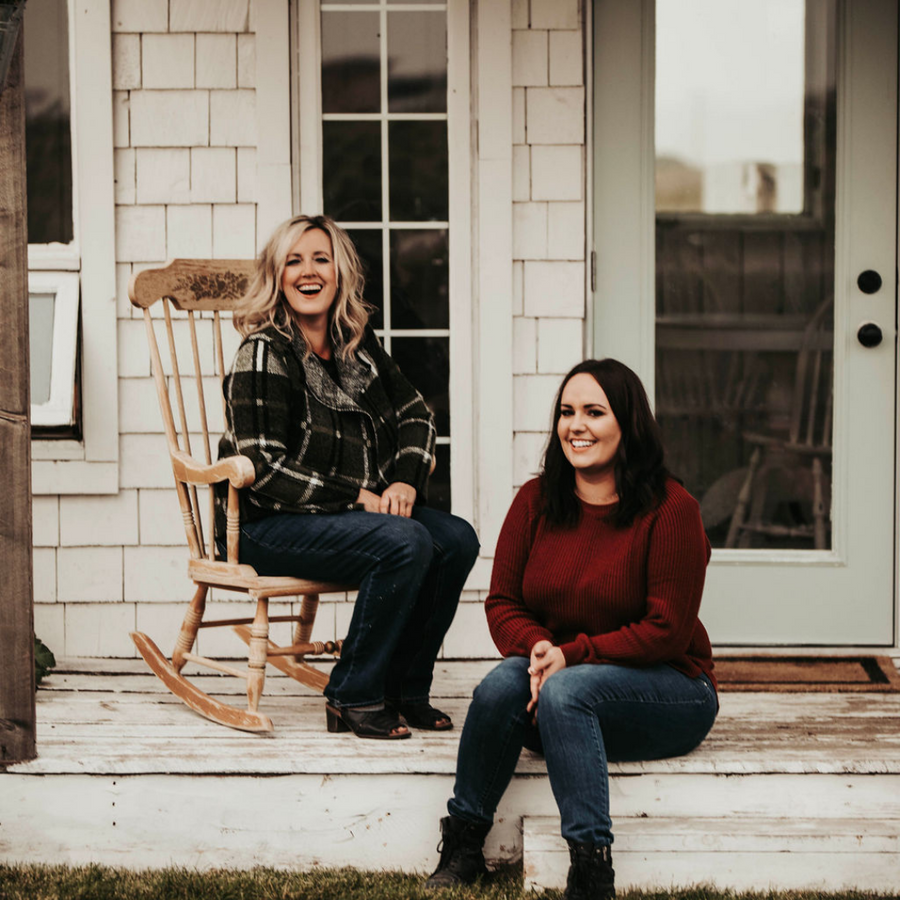 The Gathered
Elaine Hauser & Alysa Klassen
Feature photographers
Jenny Imbeau
Jennifer Marie Photography
@jmphotographyt
Yukon, Canada
Photographed
Joella Hogan
Jenny is a proud born and raised Yukoner.  Being a part of a small community has blessed her with deep roots, an amazing support system and many exciting opportunities. Jennifer started doing photography over ten years ago and her support system has been by her side the entire journey. As a local photographer she has been lucky to be apart of many adventures, including; capturing a royal visit, scouting mountain tops in a helicopter, travelling to location in a float plane, working with local TV celebrities and now an integral piece of Trailblazher and a part of the inspiring community of women supporting women.
Ash Nayler
Ash Nayler Photography
@ashnaylerphotography
Lakefield, ON, Canada
Photographed
Leslie Bradford-Scott
Ash Nayler is a photographer, mama, farmer, daughter, traveler, lover and a self-appointed therapist who doesn't believe in being just one thing - life is too exciting and curious. Nayler lives outside the small town of Peterborough, Ontario on a 125-acre organic farm with big fields and forest trails. Nayler also has a studio in Peterborough if clients want a more urban setting for sessions. Being able to have a career that brings joy to her through seeing other people feel beautiful is one of the best feelings she said.
Steve Rankin
Steve Rankin Photography
@evetsniknar
Port Hood, NS, Canada
Photographed
Jay Rawding
Steve Rankin is a photographer from Mabou, Nova Scotia. Photography allows him to capture beautiful moments in places where they would normally be missed. His passion is the landscapes of Cape Breton for the quiet moments of solitude found while exploring. Rankin makes his living shooting weddings, real estate, family sessions, music and events for commercial clients.
Jodie Aldred
Jodie Aldred Photography
@jodiealdredphotography
West Lorne, ON, Canada
Photographed
Sandi Brock
Jodie Aldred is the owner and face behind the camera of Jodie Aldred Photography. A farm girl, Aldred captures the grit and passion of everyday farmlife to preserve for generations. Aldred resides on her family's beef and cash crop farm in West Lorne, Ontario, Canada. When not photographing, she is found helping on the farm or driving equipment for neighbouring farms. Specializing in agricultural photography was never her career plan, however with a passion for all things agriculture, it naturally led her to a career she loves.
Rheanon Neale
Rheanon Neale Photography
@rheanonnealephotography
Manitoba, Canada
Photographed
Cassandra and Stefanie Lepp
For me, taking photographs is capturing genuine moments and stories while making connections. I have a passion for documenting your story in the most organic way. I strive for true emotion within my photos so they will be moments you can feel years from now. With photography that is natural, relaxed, and beautifully lit, I like to have a calm and fun approach to each one of my sessions. I love warm tones and romantic feels.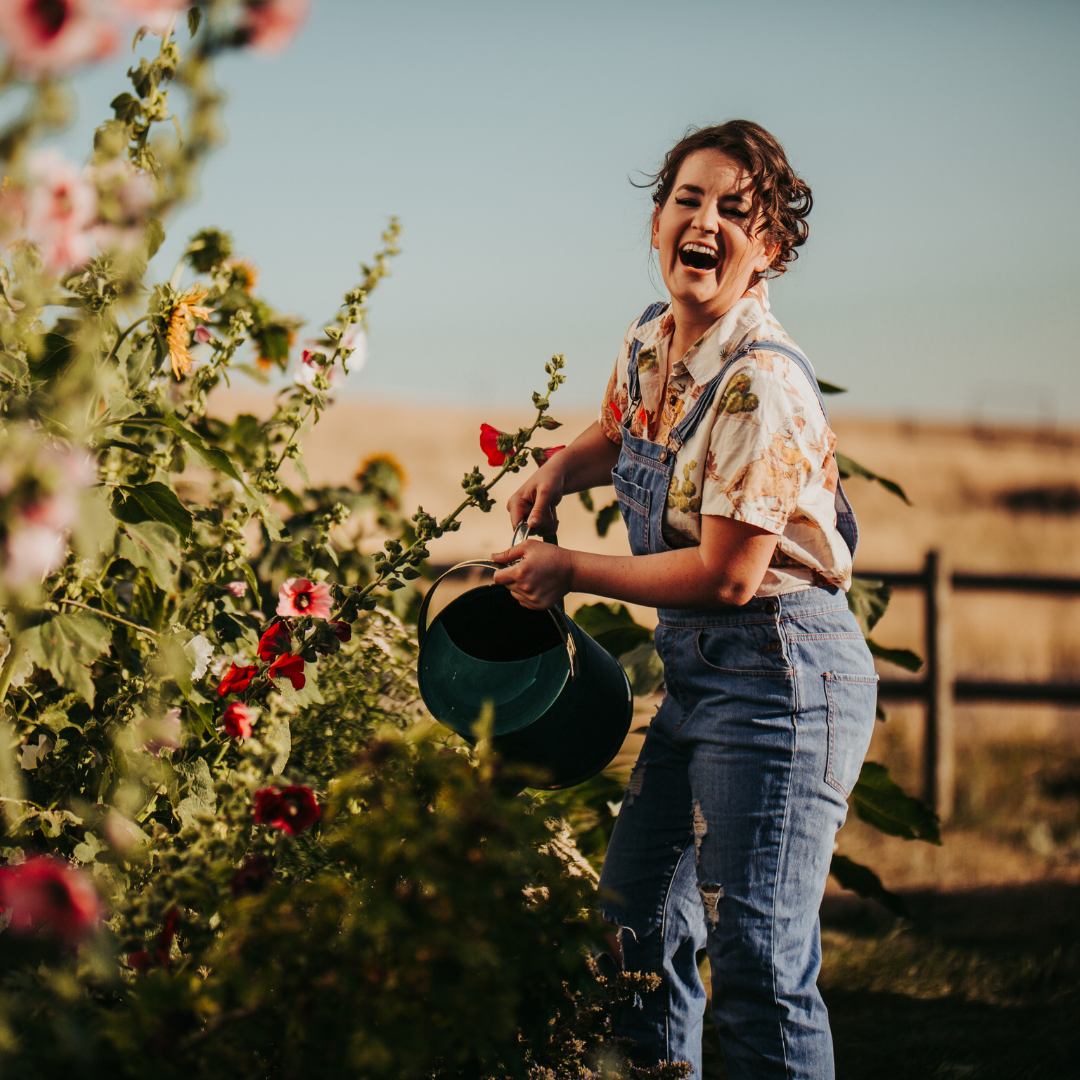 Feature Article
Cait Bascom
Cattle Cait
@cattlecait
Eastend, SK, Canada
Cattle Cait is a one-woman business brand owned by prairie gal, Cait Bascom. Situated remotely near Eastend, Saskatchewan, Cait designs and creates unique western fashion using leather, beads, metal, fabric  and paint. Her creative products range from accessories, apparel, and jewellery to leather bound calving books. Cait's business creed is to create what is useful and decorative. Enjoy the ride!
Photographed by Stacey Jo Domolewski
Ramblin' Rose Creative
@ramblinrosecreative
Maple Creek, SK, Canada

Featured Article
Jackie Chemelli Forster
Lace Brick Design
@lacebrickdesign
Bergen, AB, Canada
Lace Brick Design is an adventure lifestyle brand for women owned by creative founder Jackie Chemelli Forster. The company designs jewellery, apparel and camp supply to empower passionate adventurers, lovers of the woods, road-trippers, full moon chasers, and backroad takers! Based near the Rockies outside of Calgary AB, Lace Brick Design is dedicated to building strong community vibes and styling passionate, fearless females.
Photographed by Stacey Jo Domolewski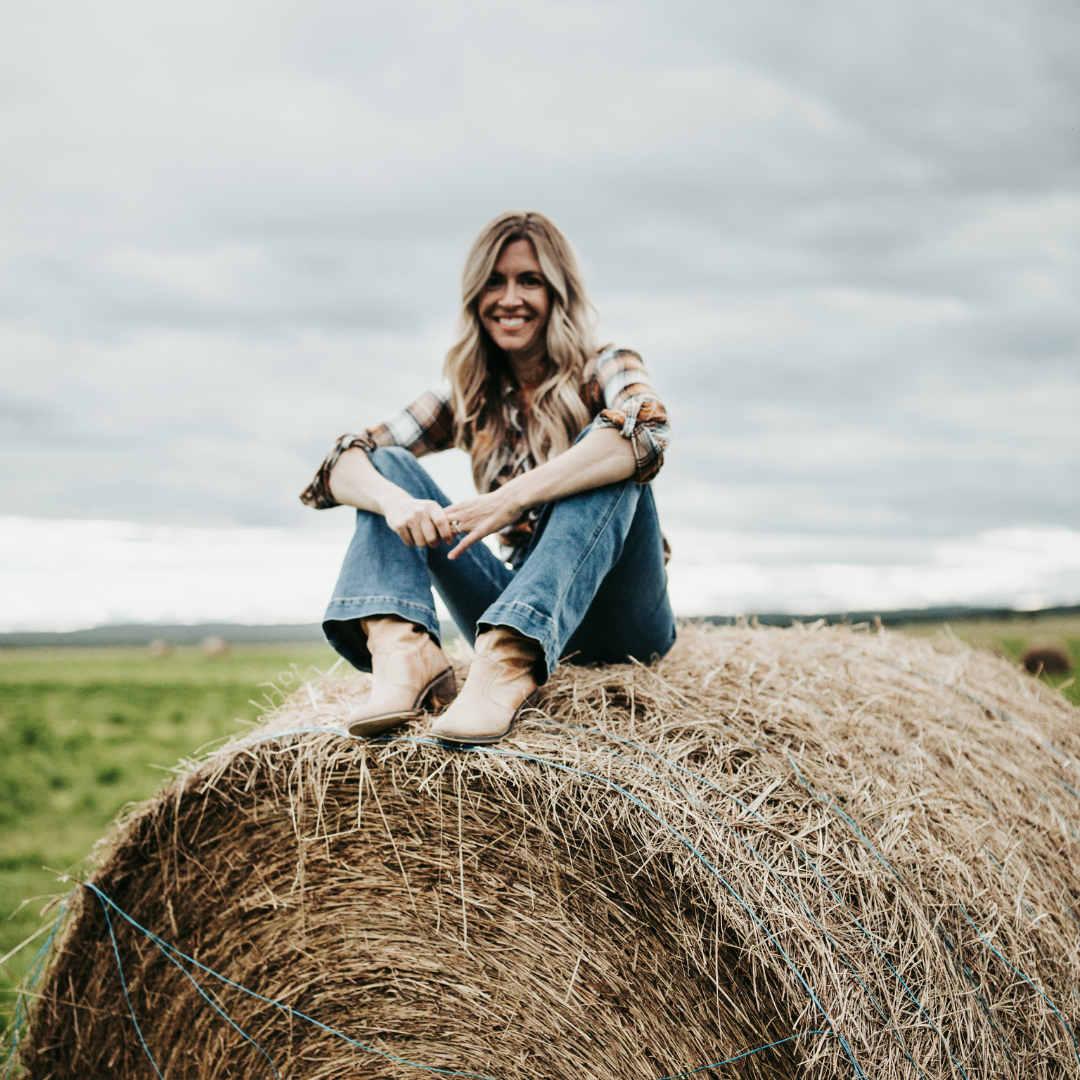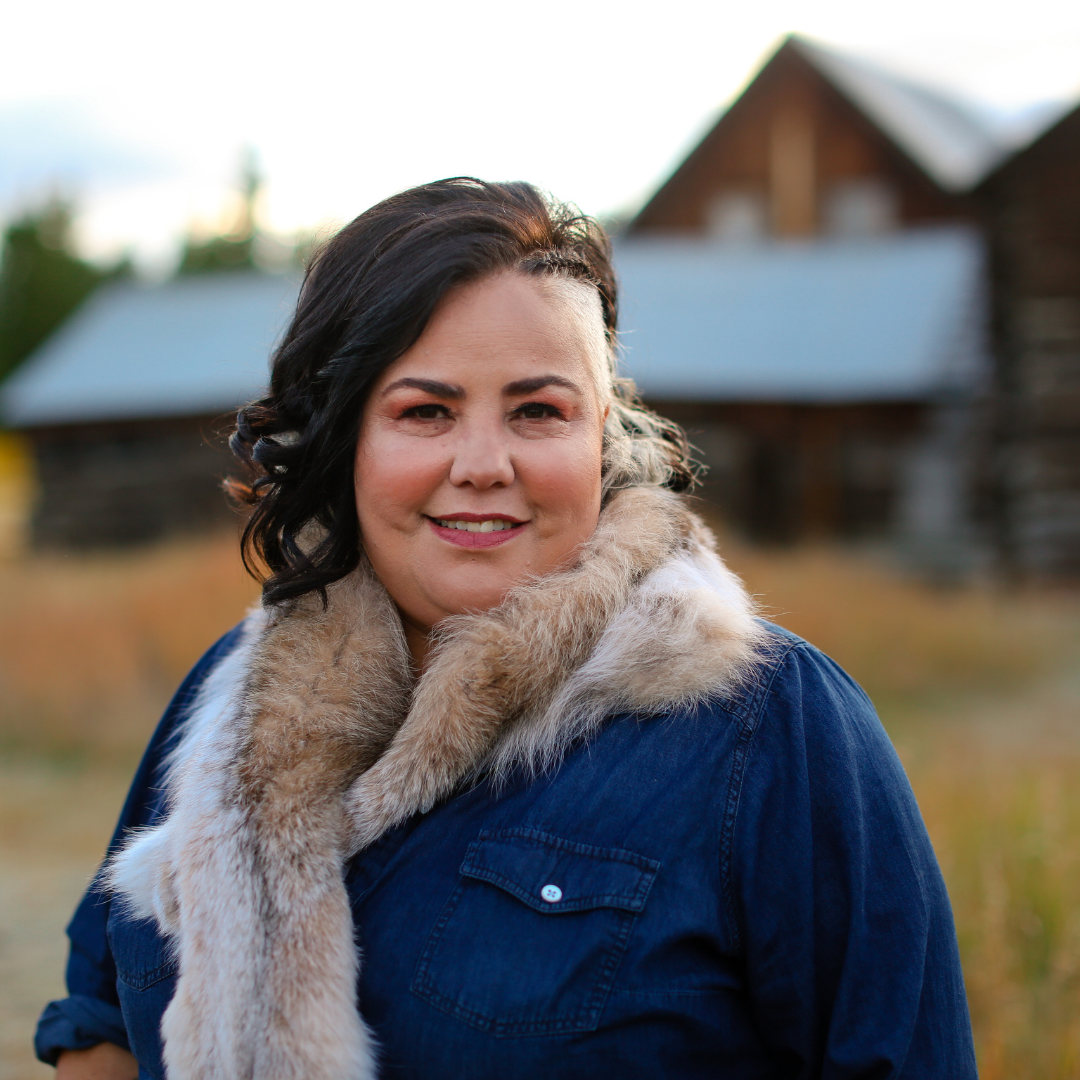 Featured Article
Joella Hogan
Yukon Soaps Company
@yukonsoapscompany
Mayo, YT, Canada
Yukon Soaps Company is an Indigenous-owned and operated business in Mayo, Yukon Canada. Owner Joella Hogan creates beautiful, hand-crafted soaps, shampoo bars, essential oil blends, and so much more featuring wild rose petals, juniper berries and the beadwork of Indigenous artisans. These soaps are literally infused and imprinted with the spirit of the Yukon and made with meticulous care by Joella. 
Photographed by Jenny Imbeau
Featured Article
Leslie Bradford-Scott
Walton Wood Farm
@waltonwoodfarm
Bailieboro, Ontario
Walton Wood Farm, located near Peterborough, Ontario makes high-quality clean beauty and personal care products from sustainable ingredients that keep you looking, feeling, and smelling your best without exposure to harsh, dangerous chemicals. Owner Leslie Bradford-Scott is dedicated to developing and featuring her line of more than 80 consciously crafted and thoughtfully packaged gifts named after all too familiar life experiences.
Photographed by Ash Nayler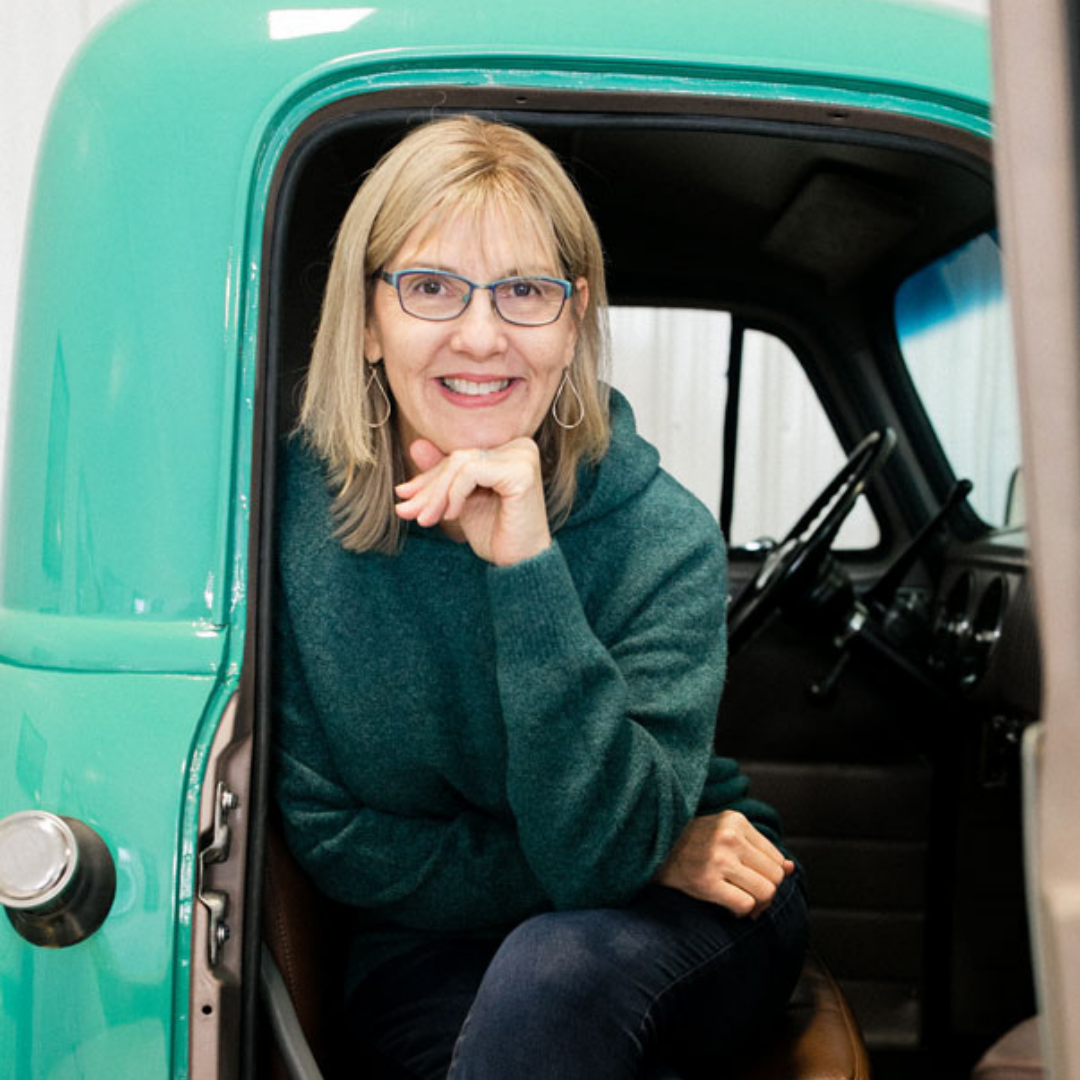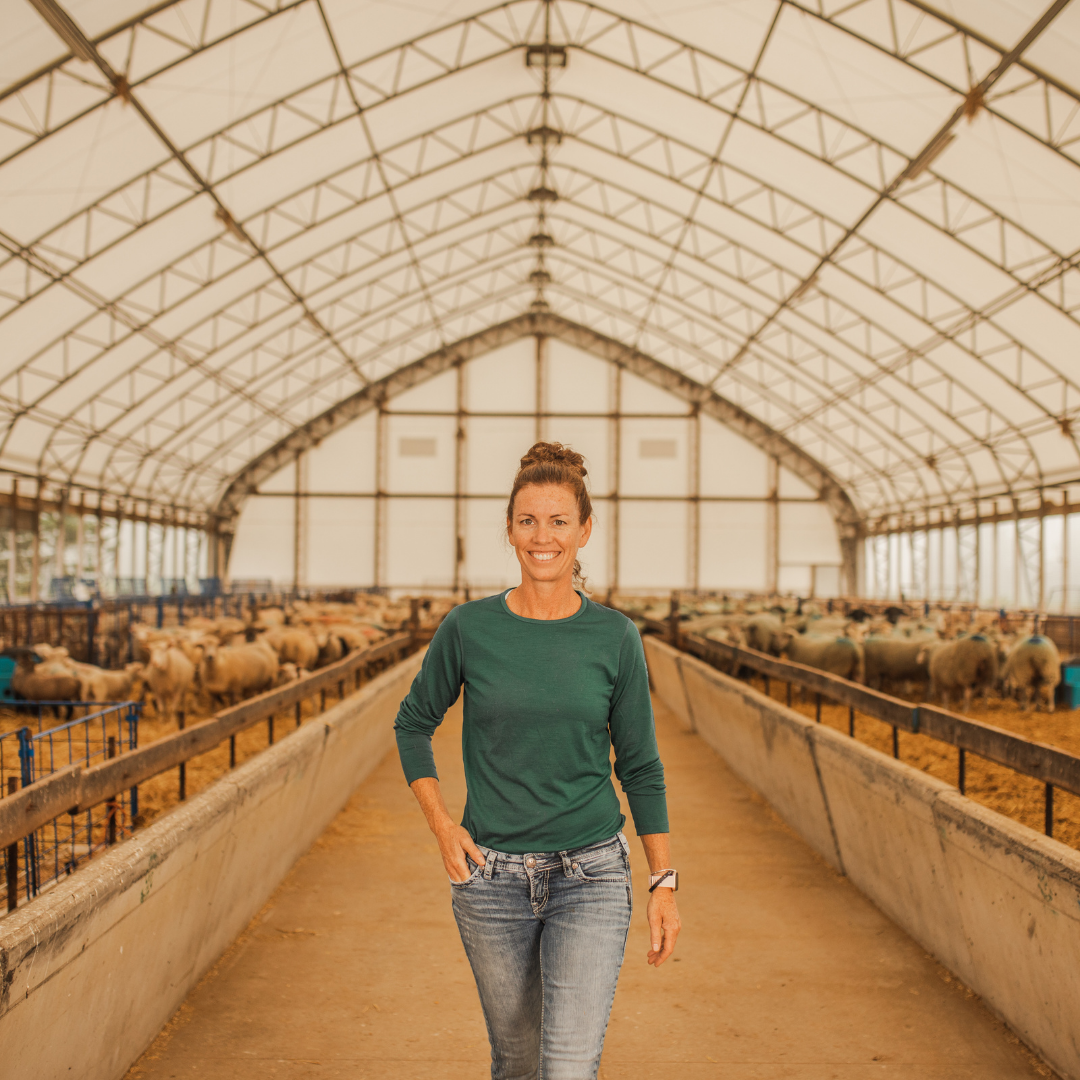 featured article
Sandi Brock
Shepard Creek Farms
@sheepishly.me
Staffa, ON, Canada
Sandi Brock, along with her husband Mark runs Shepherd Creek Farms, a grain and livestock operation near Staffa, Ontario. Sandi looks after the livestock in their operation and through her niche YouTube channel - Sheepishly Me - provides daily behind-the-scenes posts about her sheep operation. Her mission is to tell stories in a different and open way to inform and entertain consumers about farming.
Photographed by Jodie Aldred
featured article
Cassandra & Stefanie Lepp
The Tulepps
@thetulepps
Rivers, MB, Canada
Cassandra and Stefanie Lepp, two sisters and multi-passionate farmers reside just outside of Rivers, Manitoba. From fashion to farming, and horse shows to boating, these agriculture advocates are changing the conversation and the face of farming with their Instagram platform as they present their real life farm jobs intermingled with unique and creative posts about their many other diverse passions.
Photographed by Rheanon Neale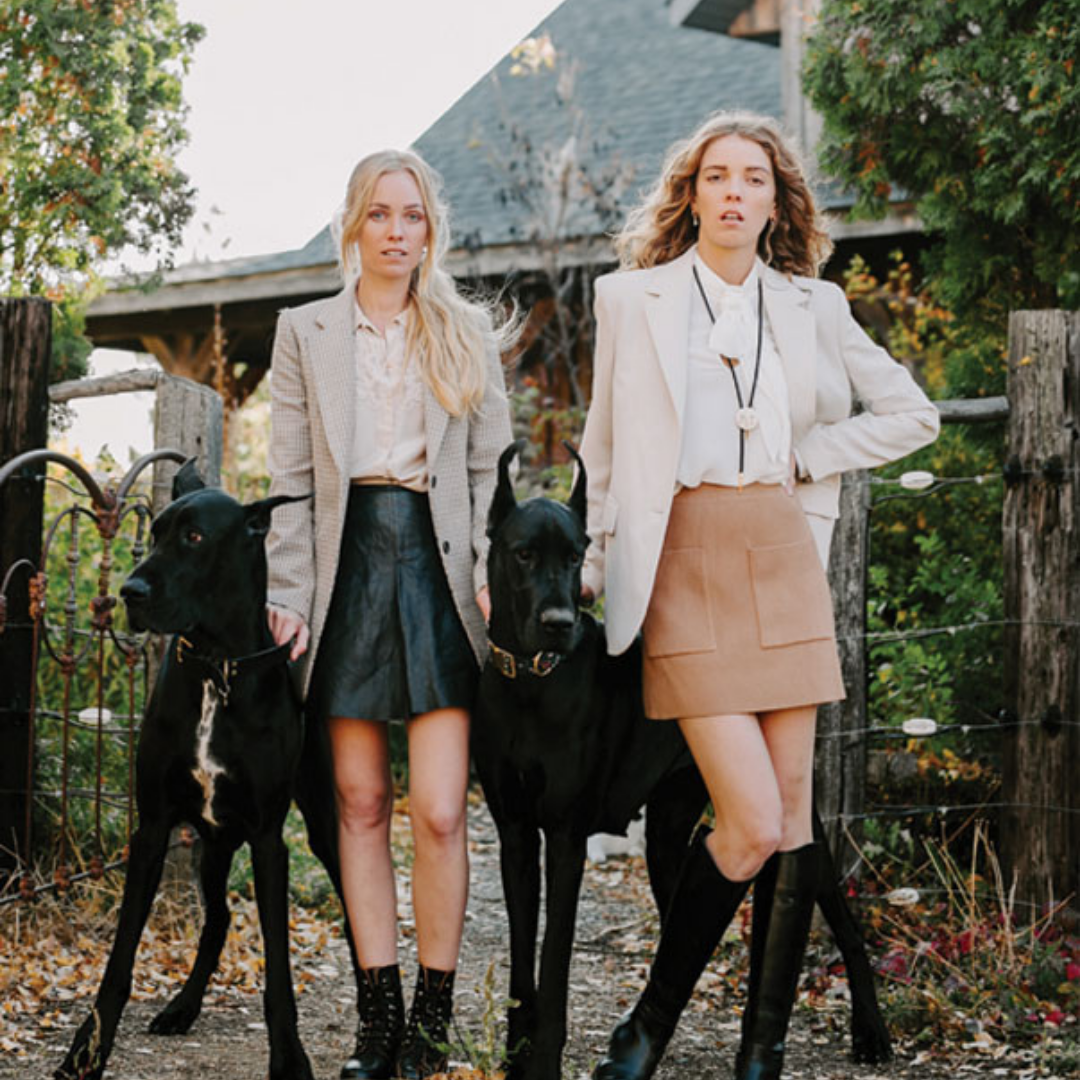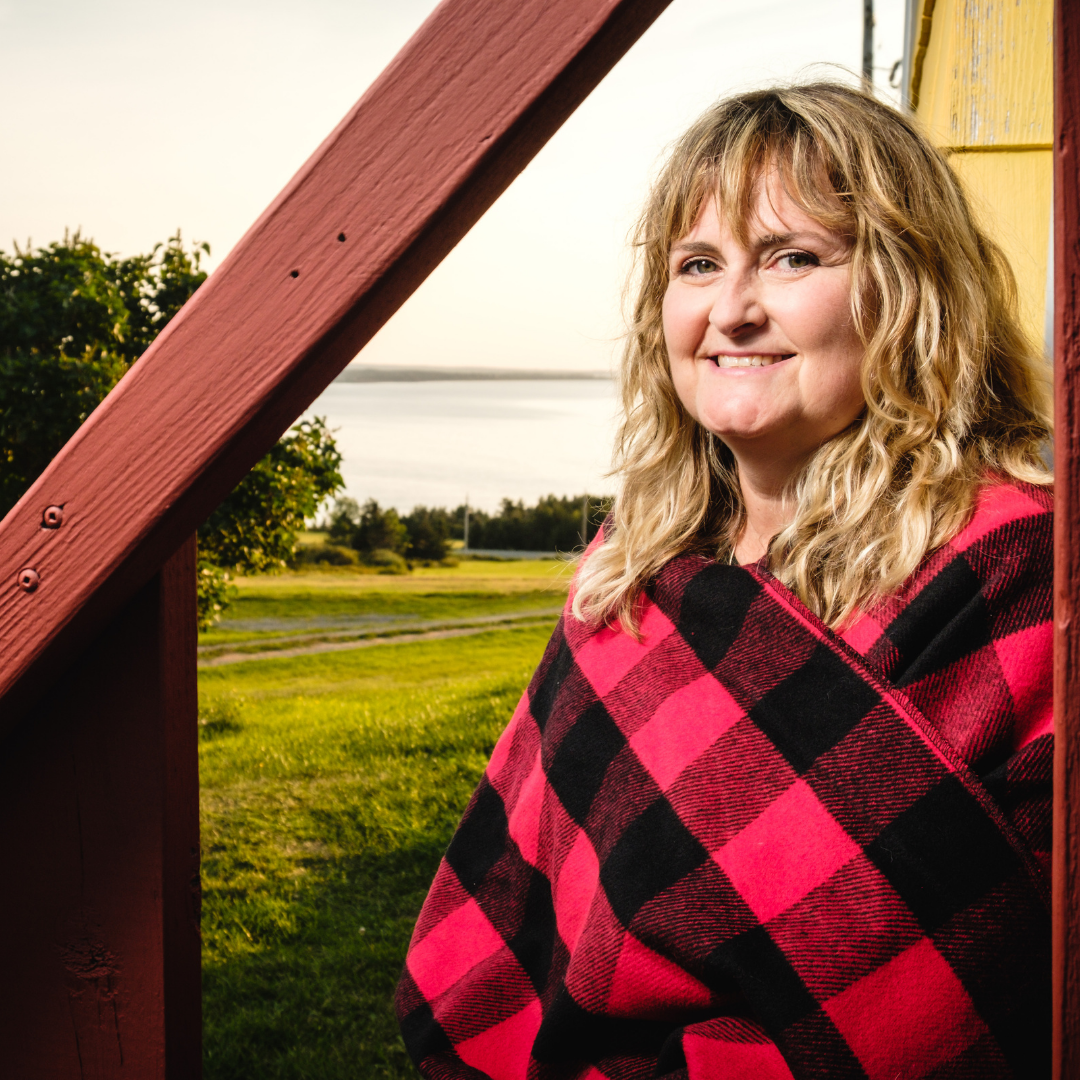 featured article
Melinda MacDonald
Melinda by the Sea
@melinda_by_the_sea
Creignish, NS, Canada
Melinda MacDonald is a full-time artist and seasonal gallery owner in Creignish, a picturesque corner of Cape Breton Island, in Nova Scotia. She is inspired by the epic views of the sea, sky and fields around her historic home overlooking St. George's Bay. Her vibrant oil, acrylic and cold wax paintings capture the energy and beauty of her surroundings and her delight in her life there.
Photographed by Steve Rankin
featured article
Elaine Hauser & Alysa Klassen
The Gathered
@the.gathered
Kathyrn, AB, Canada
Elaine Hauser and daughter Alysa Klassen run the Gathered - a small event-based family farm located just outside of Calgary, Alberta. Their specialty is custom weddings, farm dinners and private events with fresh ingredients sourced from local farms in all their menus. Their mission, along with their team, is to provide their guests with a space to unplug for a few hours and focus on things good for the soul. 
Photographed by Stacey Jo Domolewski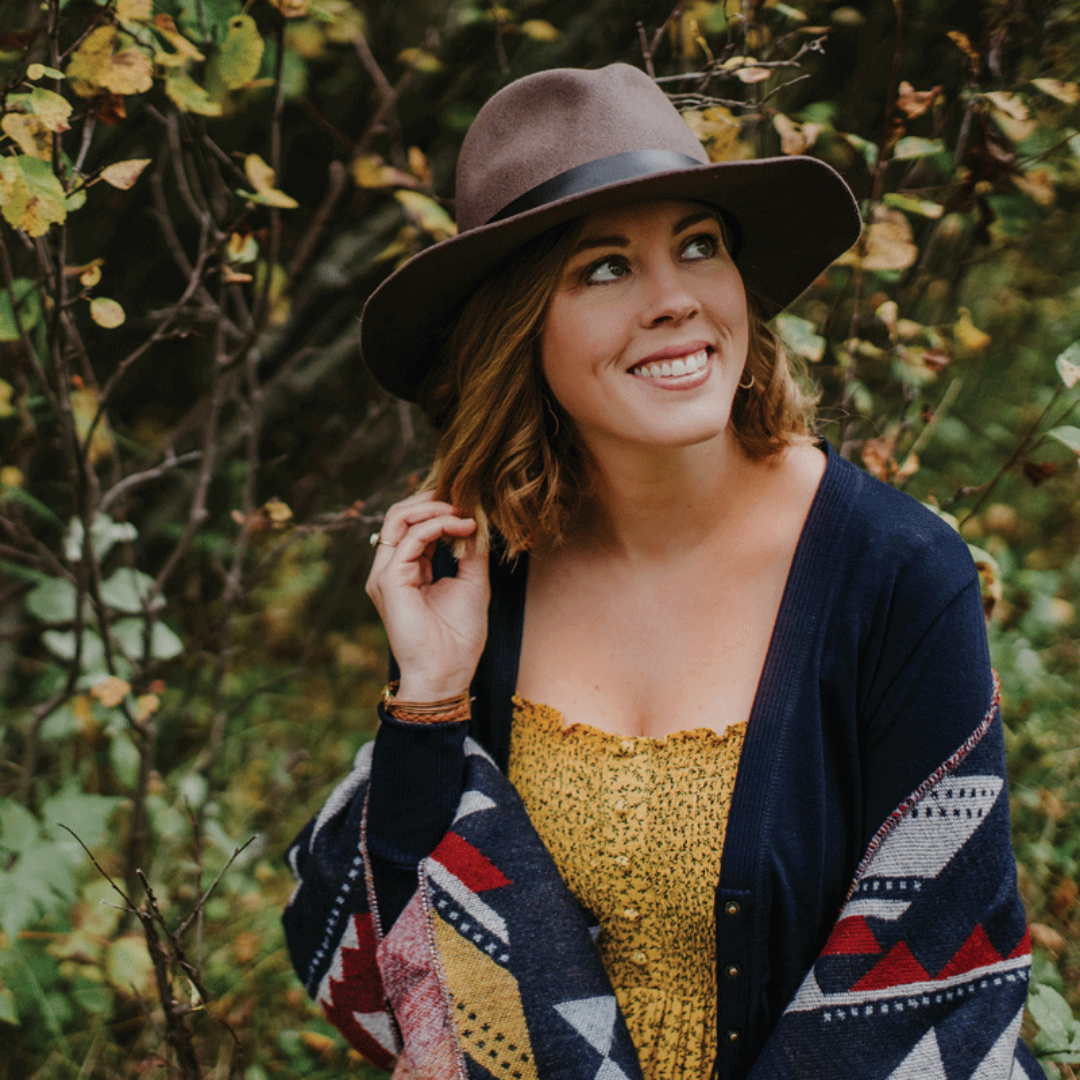 Digging Up the Roots
Jess Mose
Herbalist and Entrepreneur
Prairie Soap Shack
@prairiesoapshack
Elnora, Alberta, Canada
Jessica Mose is the owner, maker and prairie herbalist behind Prairie Soap Shack in central Alberta. Her business takes inspiration from the past and the plants of the prairies to create all-natural skin and body care for people who want a modern self-care routine infused with a connection to nature and the nostalgia of their roots.
Photographed By Chelsie Graham
Chelsie Graham Photography
@chelsiegrahamphotography
Elnora, Alberta, Canada
these hands of mine
Kate Collins
Froggy River Farm
@foggyriverfarm
Uxbridge, ON, Canada
Kate Collins co-owns Froggy River Farm in Uxbridge, Ontario, a herb farm and forest garden, with her husband. Collins is a corporate city girl turned enterprising country mouse, and handcrafts herbal teas, skincare products and other potions made from the bounty of her farm. Collins also has the goal of connecting people to the plants around them.

Photographed by Jessica Lee
Jessica Lee Photography
@jessleephoto
Peterborough, ON, Canada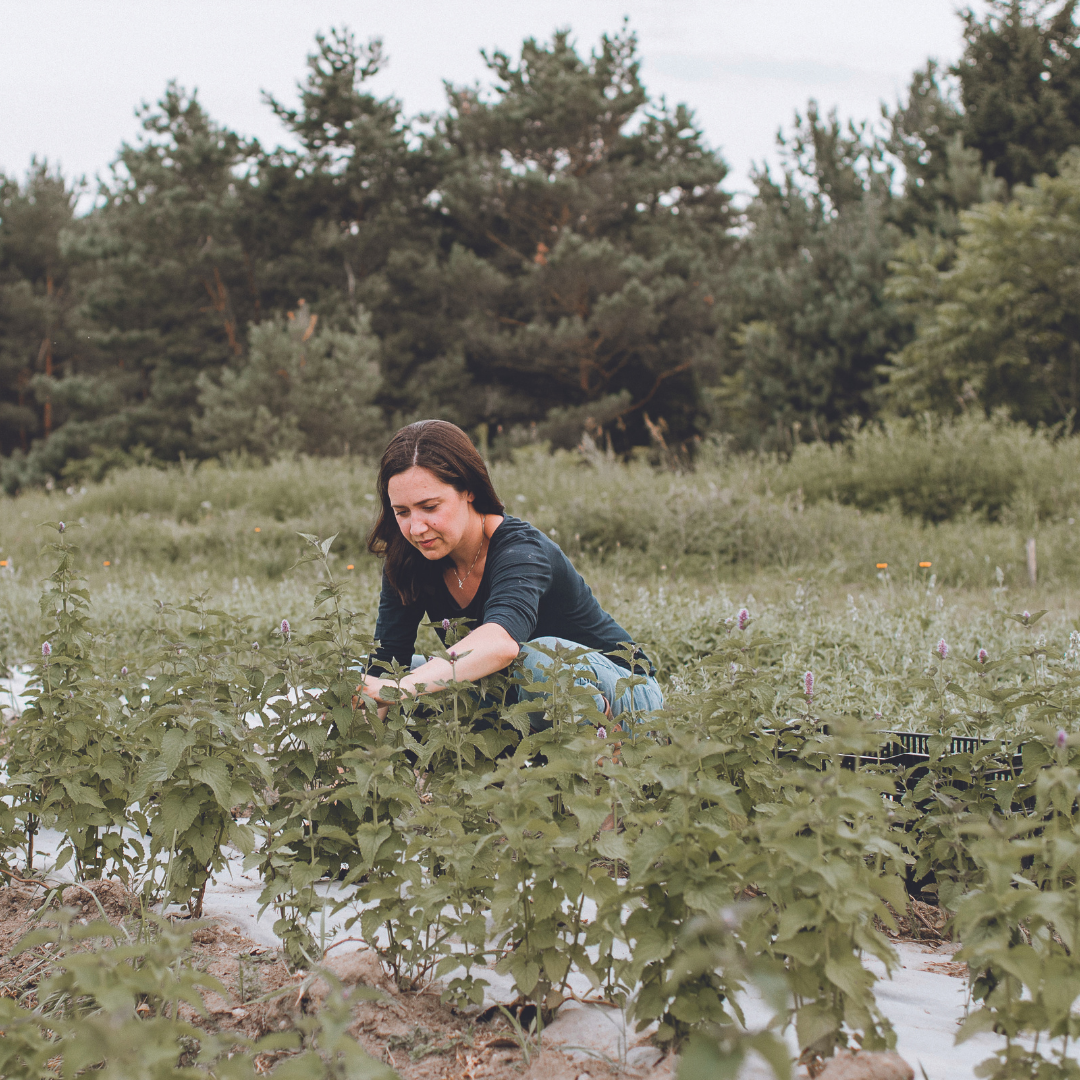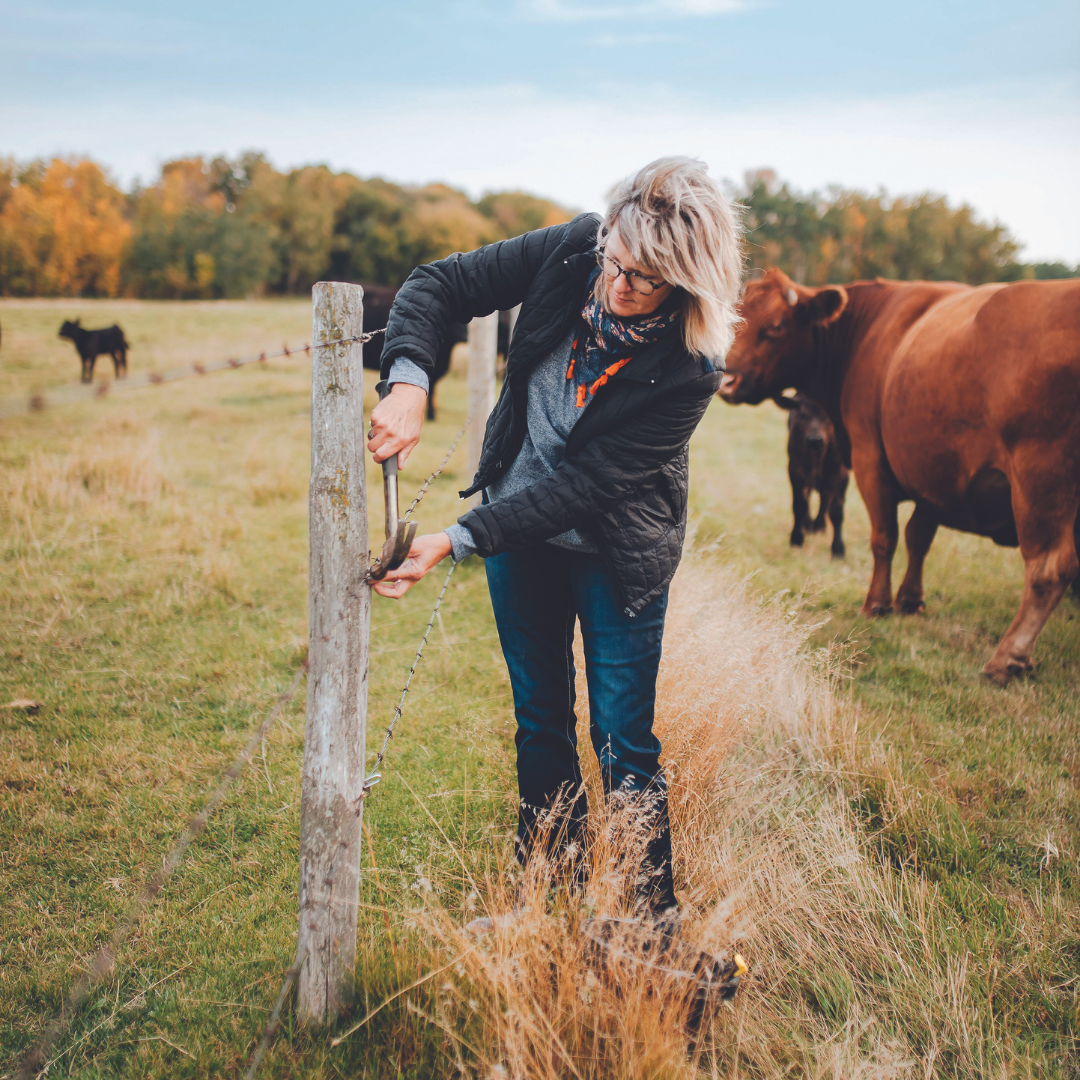 These hands of mine
Taralea Simpson & Tracy Wood
Farm Away
@farmawayretreat
Portage La Prairie, MB, Canada
Two sisters passionate about agriculture, Taralea Simpson and Tracy Wood created Farm Away, a retreat space near Portage la Prairie, Manitoba for families to gather, learn and stay. With lifelong careers in agriculture these sisters felt it was time for 'urban' to meet 'rural' in an intimate, informative and fun farm setting.
Photographed by Joella Turner
Freckled Photo
@freckled.photo
Bagot, MB
these hands of mine
Brittney Semenoff
Ashvale Coulee Designs
@ashvale_coulee_designs
Pincher Creek, AB, Canada
Brittney Semenoff is from Pincher Creek, Alberta. where she lives and works as a ranch wife alongside her husband. Semenoff  raises a mixture of Angus and Simmental cattle on their ranch and is also the mother to two wild little gals! Using her love of the outdoors and Canadian wildlife, Semenoff creates unique pieces of antler jewelry in her business, Ashvale Coulee Designs.

Photographed by Chalsey Peeters & Malorie Reiter
Chalsey Peeters Photography
@chalseypeetersphoto
Pincher Creek, AB, Canada

Malorie Reiter Photo
@maloriereiterphoto
Alberta, Canada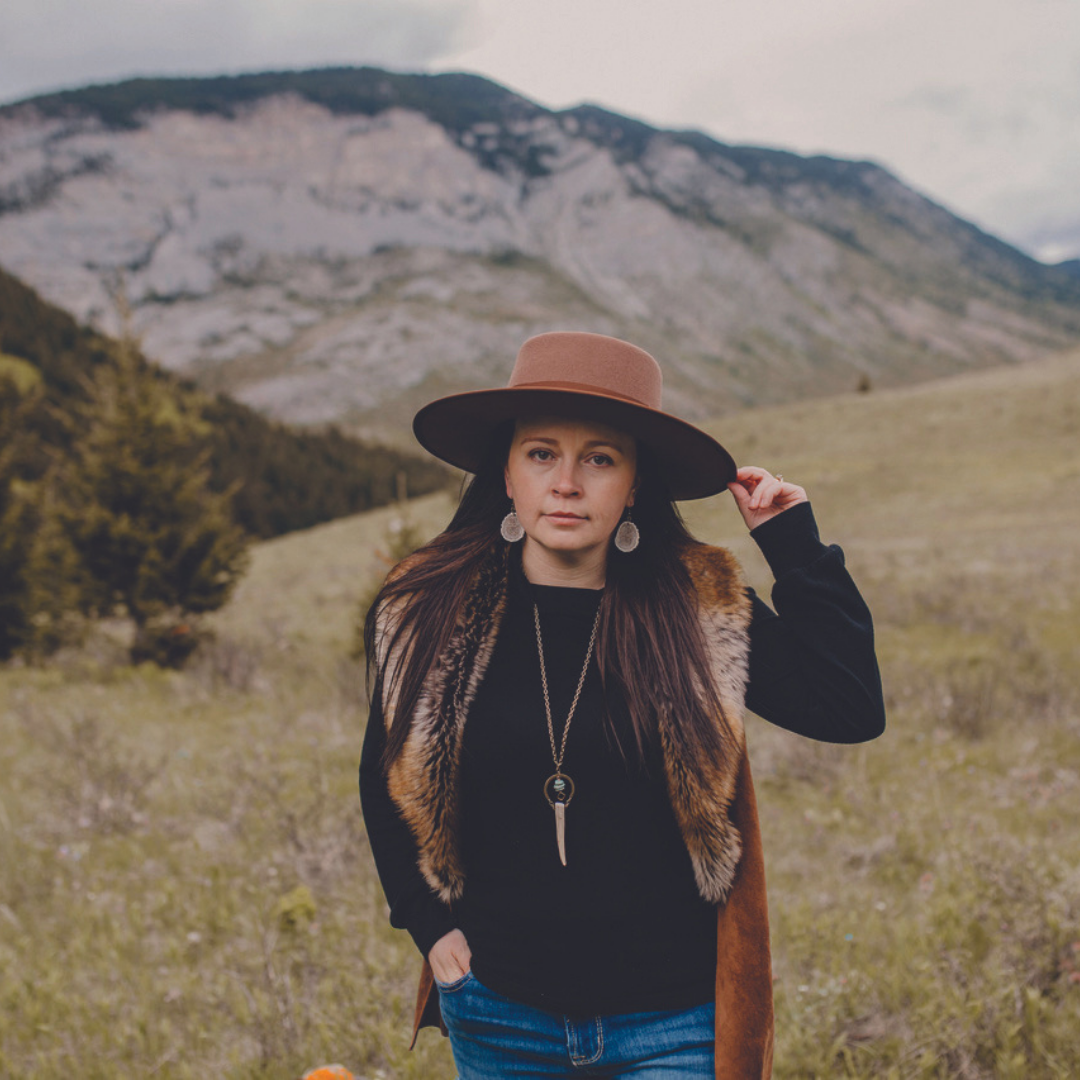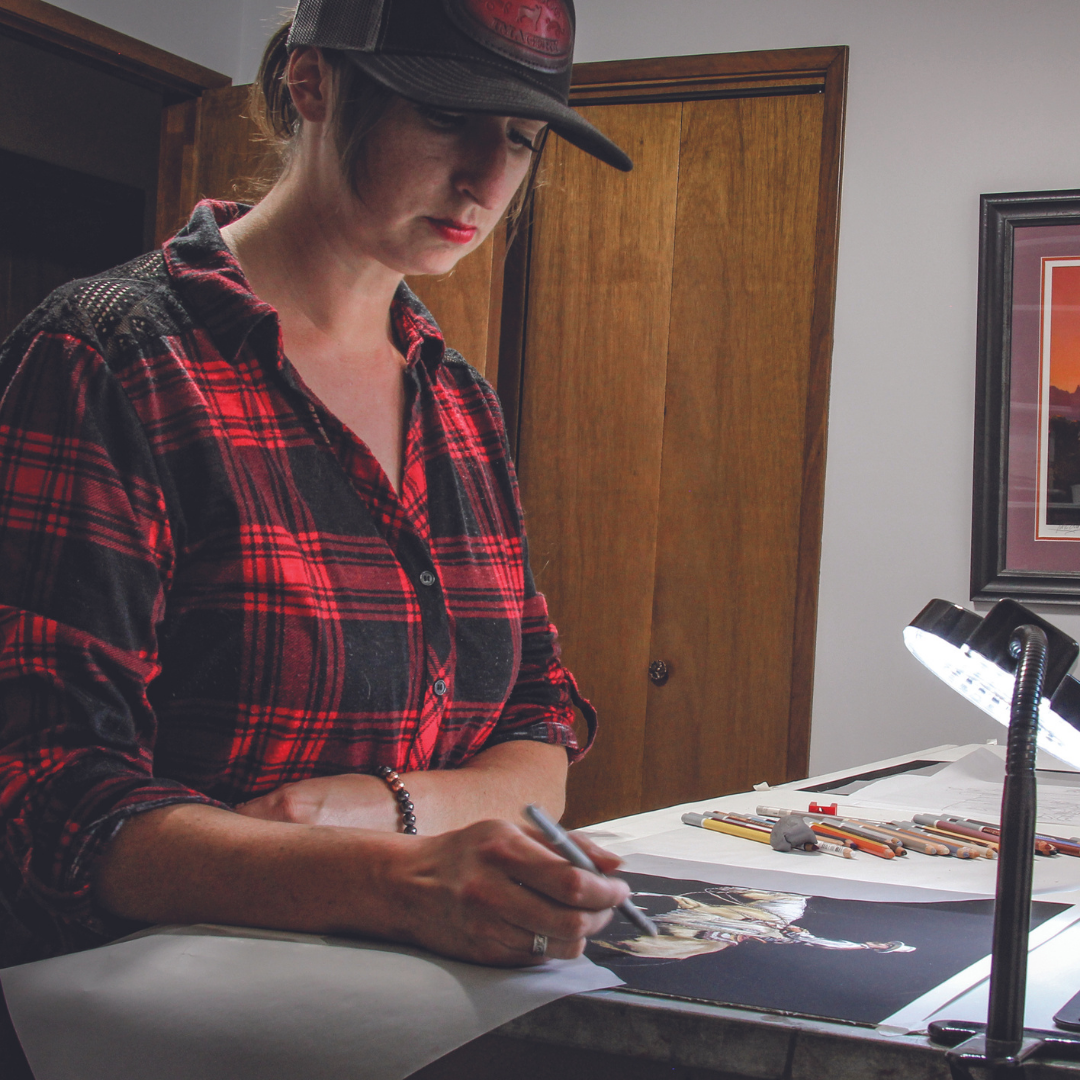 these hand of mine
Libby Humeniuk
Red Dog Imagery
@reddogimagery
Barrhead, AB, Canada
Libby Humeniuk is the artist behind Red Dog Imagery. She specializes in contemporary western fine art, using pastel on black paper. In addition to drawing the western lifestyle, she lives on a farm growing grain and raising simmental cattle around Barrhead, Alberta.
Photographed by Libby Humeniuk & Jillian Koleba
Jillian Koleba
@koleba.j
Alberta, Canada
BUILDING SUCCESS IN BUSINESS WITH THE POWER OF WORDS
Yvette Putter
Yvette Putter - Writing and Editing Services
@yvetteputter.writer
Pincher Creek, AB
Yvette Putter lives in Southern Alberta with her husband, three boys and her dog Charlie. Putter freelances in writing and editing services and practices a heart-centred work methodology. Putter provides mentorship in story development, editing for websites/books/grants, and produces news releases or articles to small business owners.
Photographed by Jessica Maunsell
Jessica Maunsell Photography
@jmaunsellphotography
Alberta, Canada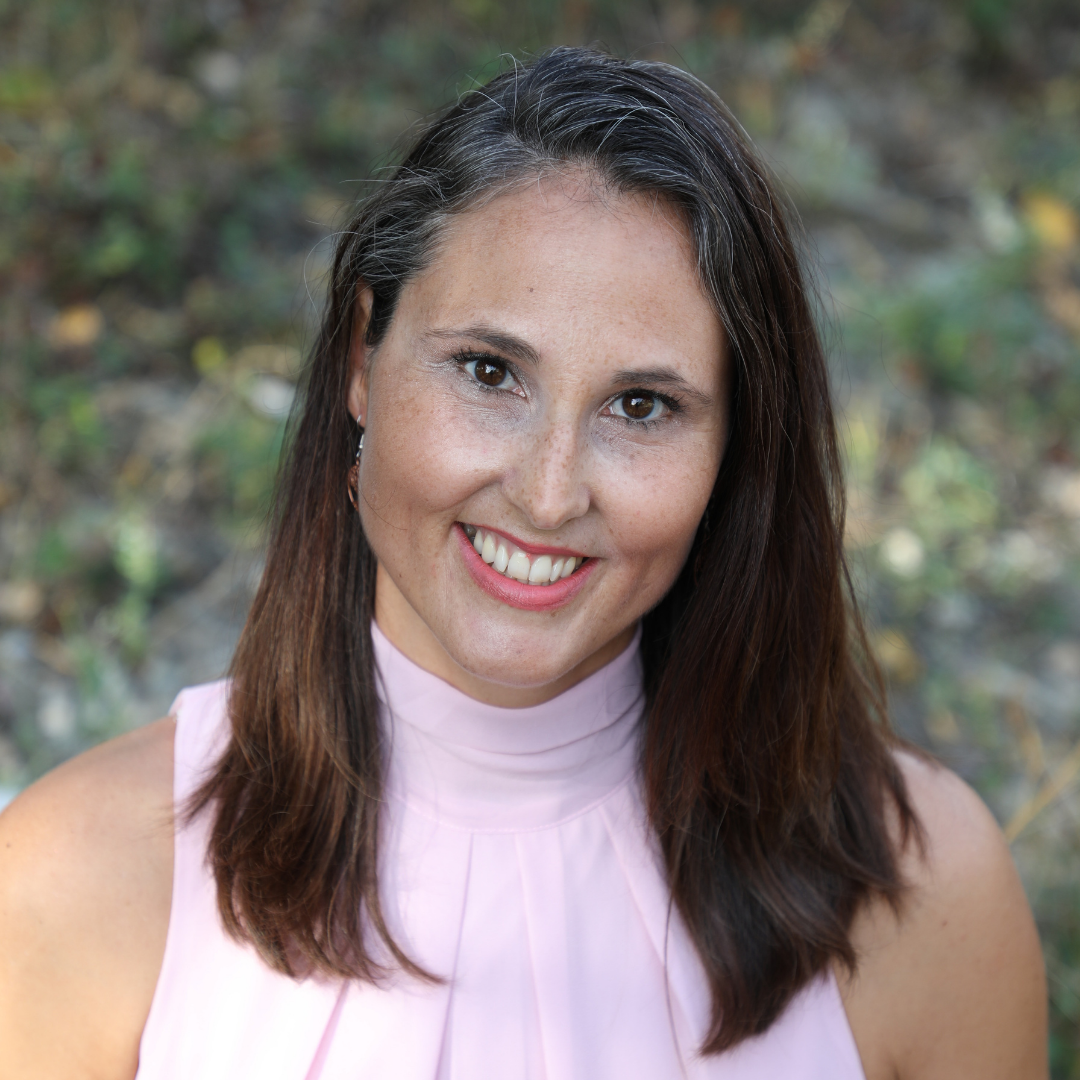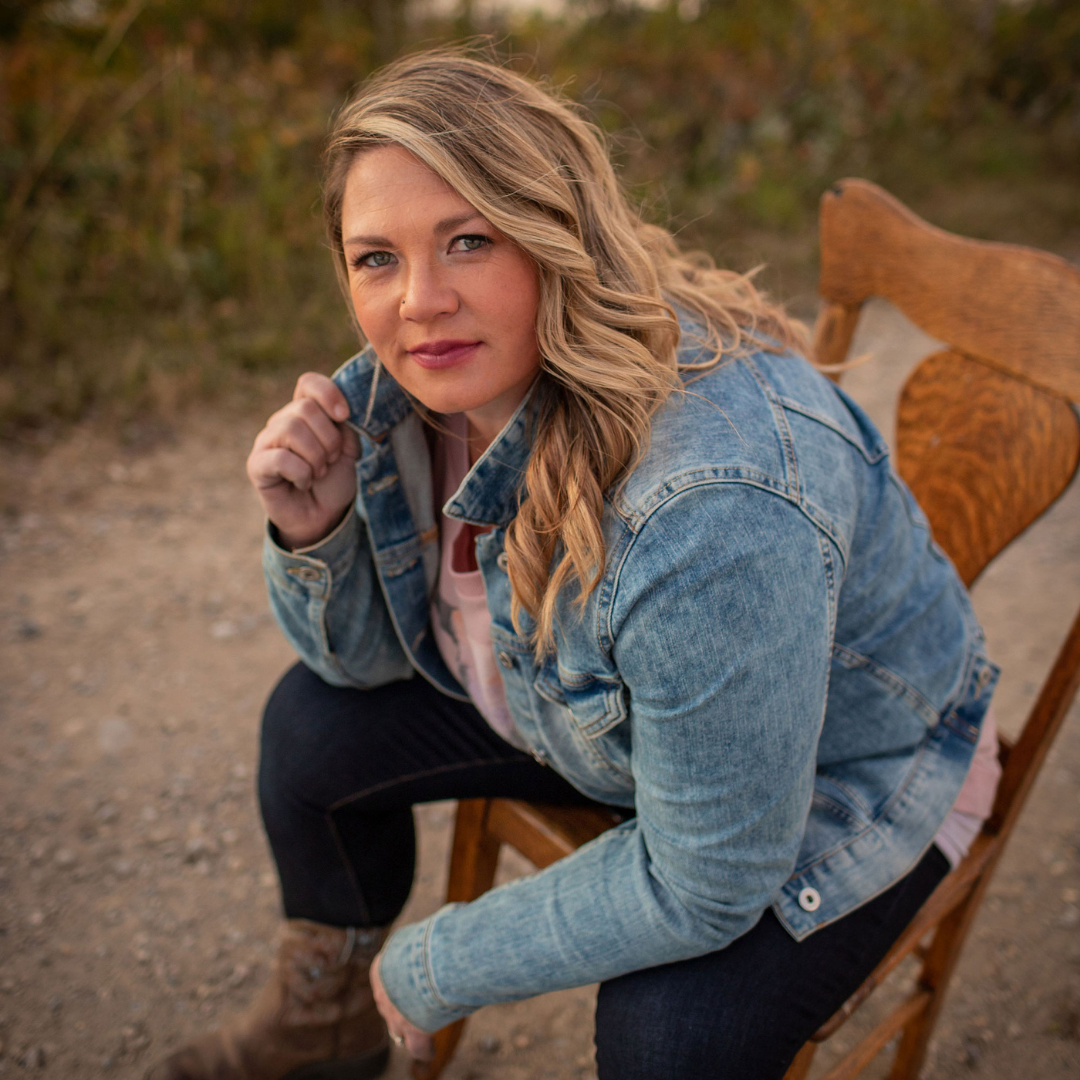 grounded in you
Meagan Saum
Resilience Coach & Business Mentor
@meagansaum
Crossfield, AB, Canada
Meagan Saum is a book-collecting, nature-loving, horse-obsessed momma of three. Saum is the owner of Silver Valley Ranch with her husband and an equine facilitated wellness professional, business mentor, and life coach for those who are feeling stuck or unsatisfied in their lives and/or careers.

Photography by Teal Hallaby
Four Winds Photography
@thesefourwinds 
Airdrie, AB, Canada
in the kitchen
Danielle French
South Pond Farms
@southpondfarms
Pontypool, ON, Canada
Danielle French is the founder of South Pond Farms, a destination farm in Pontypool, Ontario. Danielle loves tocreate unique settings and menus for the many events she offers at South Pond Farms, such as authentic farm-totable gatherings and weddings. Danielle was also the host of a television series called Taste of the Country, formerly on Netflix and the Makeful Channel in Canada, where she shares her tips and secrets, trials and tribulations, of life and work on the farm. Danielle's dream is to inspire people to share her vision of a traditional life and way of cooking.
Photographed by Ash Nayler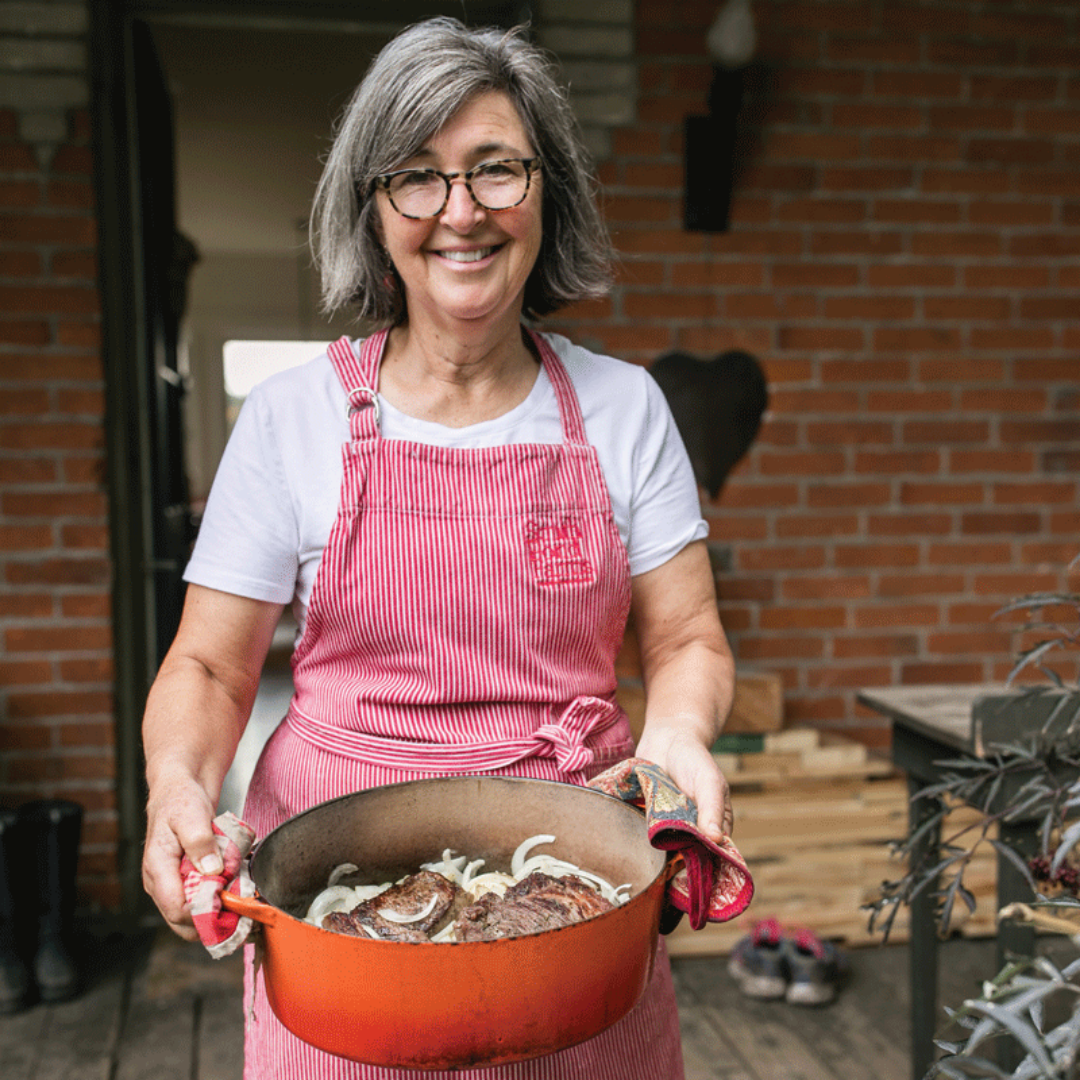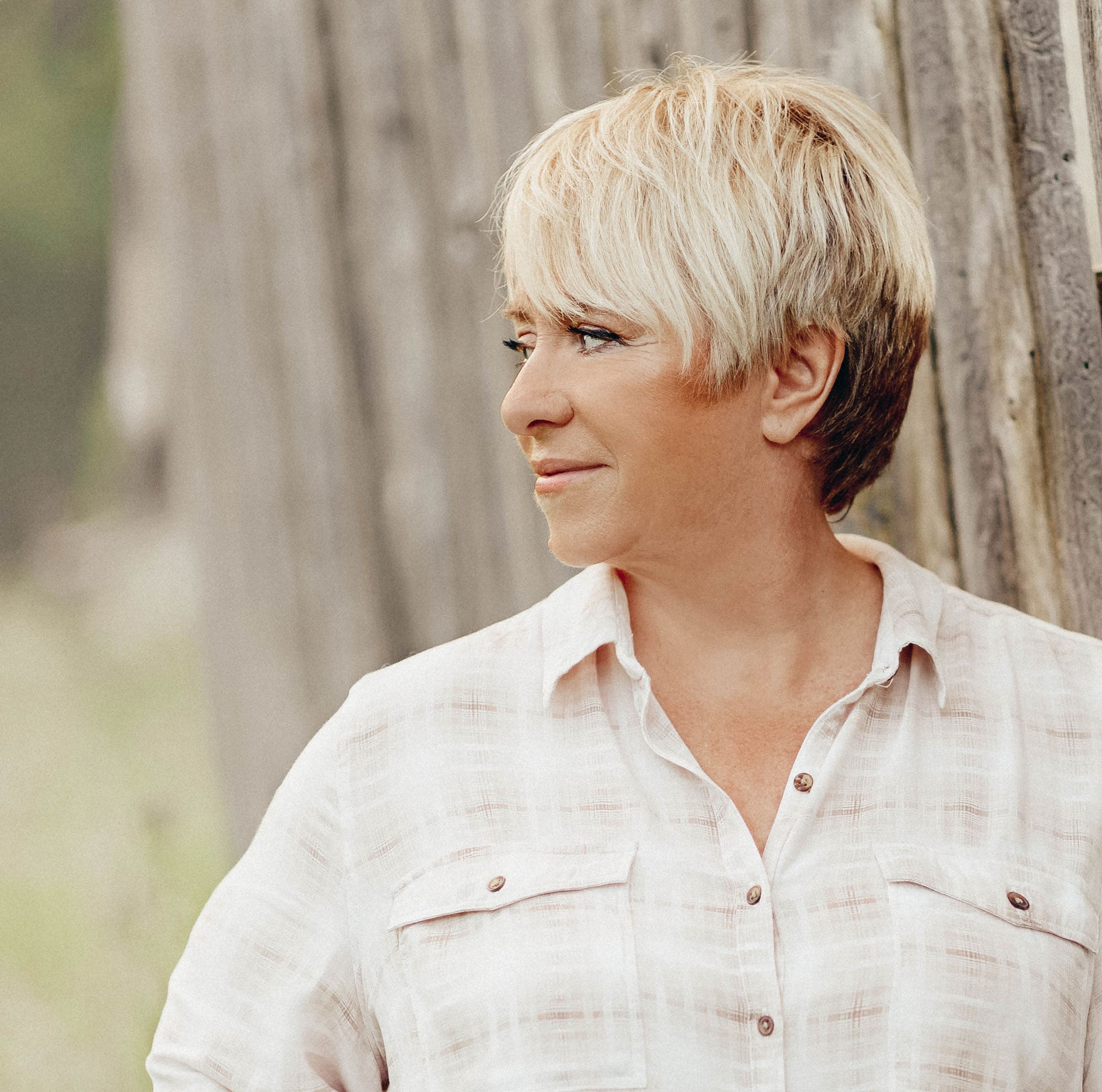 cultivate your business
Jan Johnson
Trailblazher Co
@trailblazherco
Crossfield, AB, Canada
Jan Johnson is one of the main think tanks of Trailblazher Co. Her jam is content writing and ideas. Whether writing feature stories for Trailblazher magazine, web content or upcoming course materials, Jan is gifted with a pen! She is naturally skilled at connecting ideas in ways that influence the direction of the company. Jan is also a gifted people person and insightful communicator striving always to acknowledge and draw out the unique and highlight what makes people special (shaped by her 30 years as a lifeskills coach). Jan is fueled by exploring what is possible and bridging ideas into tangible, relevant offerings that set the business apart in this everchanging economy.
Sustainable Fashion
Stefanie & Cassandra Lepp
The Tulepps
@thetulepps
Rivers, MB, Canada
The Tulepps are two sisters who run a grain farm in southwest Manitoba. They also run the ground crew for their dad's spray plane operation and manage their personal brand. Their IG account combines farming and fashion, breaks stereotypes and empowers women. The Tulepps focus on promoting agriculture through editorial style photos, with educational and fun messaging.

Photography by Stefanie Lepp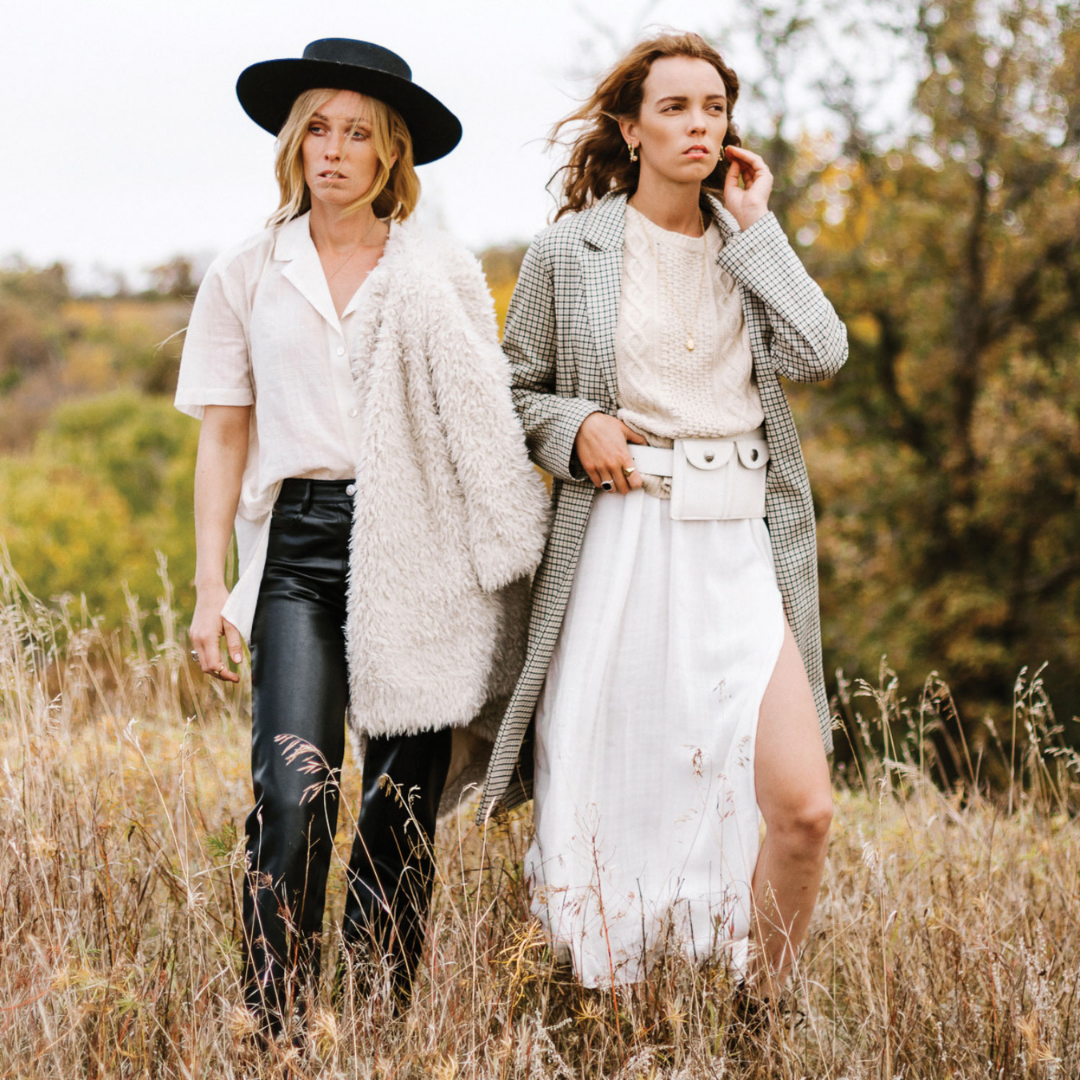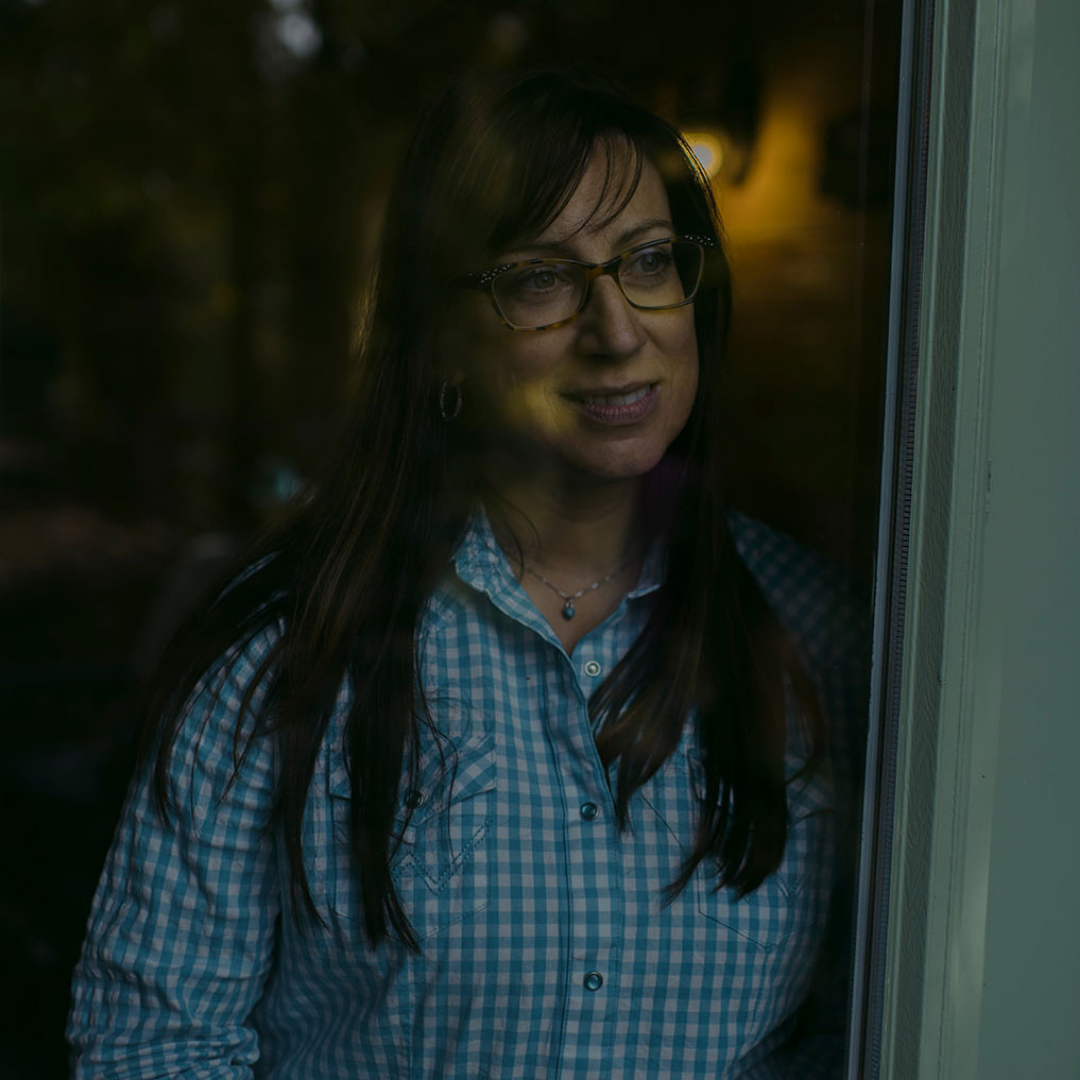 the wholesome you
Tammy Thielmen
BSW, MSW, RSW
EMDR Certified Therapist
Town & Country Counselling
@townandcountrycounselling 
Salmon Arm, BC, Canada
Tammy Thielman is a Masters-level Registered Social Worker. Thielman has a farm-based private counselling practice in the Interior of British Columbia, where she supports children and families, and offers equine and animal-assisted nature-based counselling.

Photographed by Victoria Skofteby
Victoria Skofteby Photography 
@victoria_skofteby
Tappen, BC, Canada
homegrown
Hadleigh Burch & Breanne Burch
Hadleigh Burch
A Little Wild Farm
@alittlewildfarm
Drayton Valley, AB, Canada
Breanne Burch
Burch Acres
@burchacres
Drayton Valley, AB, Canada

Breanne and Hadleigh Burch are sister-in-laws raising families on 160 acres in rural Alberta outside Drayton Valley. The Burches strive to lead a simpler life and feel living rurally does not have to be isolating, but that one can create a sense of community by connecting with neighbours, friends and family. They created the Instagram hashtag #wethehomesteaders where they connect like-minded community members sharing the same goals and passions, virtually. You can follow them @burchacres and @alittlewildfarm on Instagram working with their hands, growing and raising food, getting back to the basics and sharing their resources, how-to's, DIY's and recipes.  
Photographed by Hadleigh Burch & Breanne Burch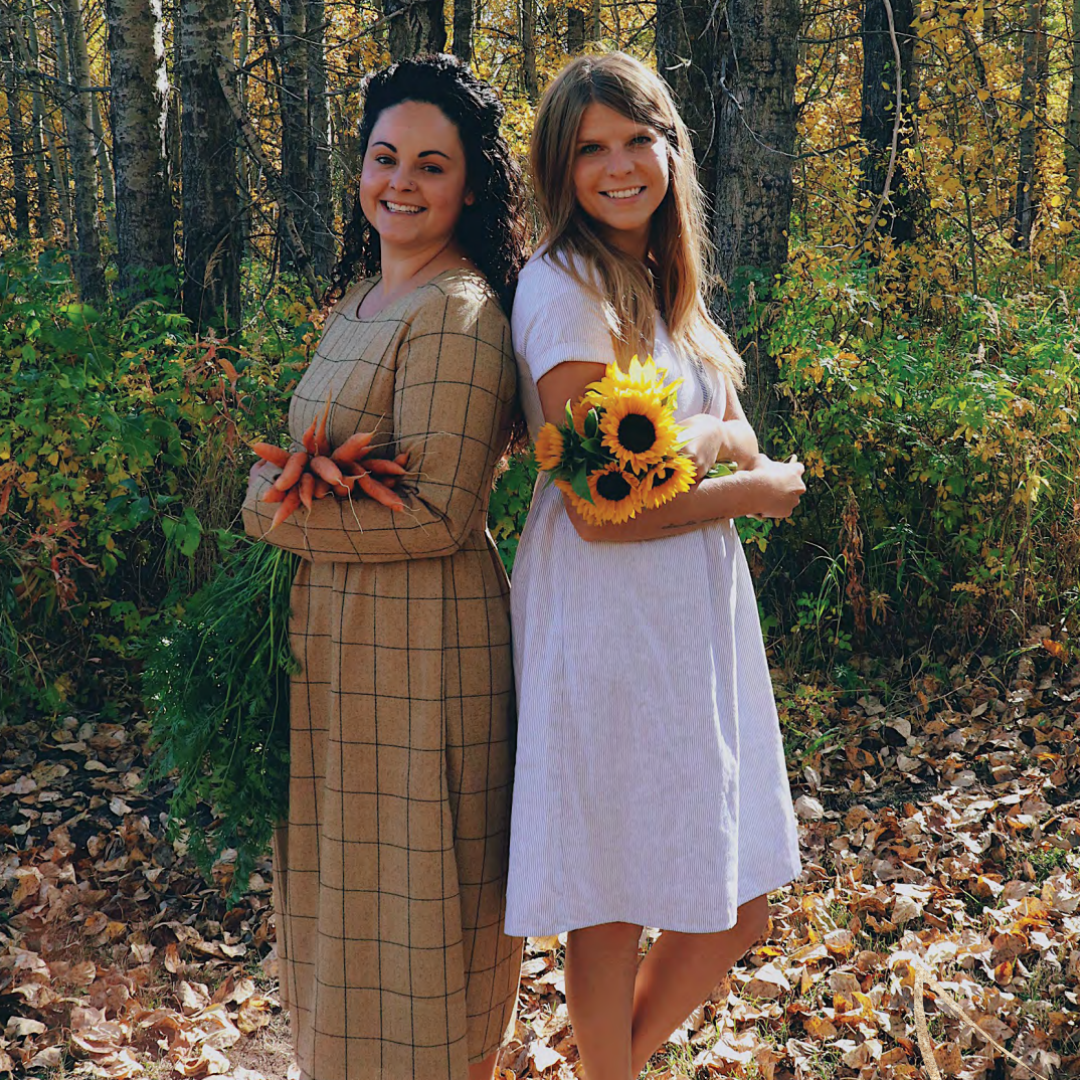 Credits
Fall 2020 Issue #1
FOUNDERS & CREATIVE DIRECTORS
Jan Johnson & Erin Johnson
GRAPHIC DESIGNER
Erin Johnson
EDITOR-IN-CHIEF
Jan Johnson
CO-EDITOR
Yvette Putter
PUBLISHER
Prairie Girl Publishing Inc.
PRINTER
Mountain View Printing & Graphics Ltd. – Calgary