Winter 2021 Issue #5
Welcome to our Winter edition. Going into year two of Trailblazher Magazine it is all about bringing
you some fresh new approaches and ideas for your business and your life. On our cover, we are excited to present
Jennifer Sulkowski Pool, a true blue horsewoman, mother, author and teacher in her own one-room farm school.
Learn some simple, yet elegant techniques for holiday decorating, put on a family gathering with a beautiful
array of appies from the ranch, take a look inside one of the most amazing AirBnB's you'll ever see,
and learn how-to start a farm store. Our Winter 2021 issue of Trailblazher promises to provide you with hours of quiet time,
so get the firewood ready so you can throw another log on the fire!  
On the Cover - Jennifer Sulkowski Pool
This natural beauty is Jennifer Sulkowski Pool of Norfolk Farmschool. A former farm girl from Michigan, Pool immigrated to Canada a few years ago when she married her rockstar husband, Yuri. She now resides on a farm in Norfolk County, Ontario with her two children, her childhood horses, chickens, guinea fowl and an array of pets. A multi-passionate woman, Pool has authored several children's books, has a PhD in public health, sings in her husband's band and… drumroll… teaches school in her own authentic one-room schoolhouse on her family farm. 
Read her story to discover how life can lead you down many different paths, but when the heart takes over, it leads you back to your dreams and calling.
grab your copy
Feature & Cover Photographer - Rebecca Sprau
Rebecca Sprau photography, based in the small town of Delhi, Ontario has been open since 2015. Sprau attended college for digital photography and hasn't put the camera down since. She loves working with people and getting to capture their special moments to keep as lasting memories to look back on. Sprau's photographic style can be described as more of a dark and moody vibe. 
Visit her IG @rebeccasprauphotography.
FEATURED TRAILBLAZHERS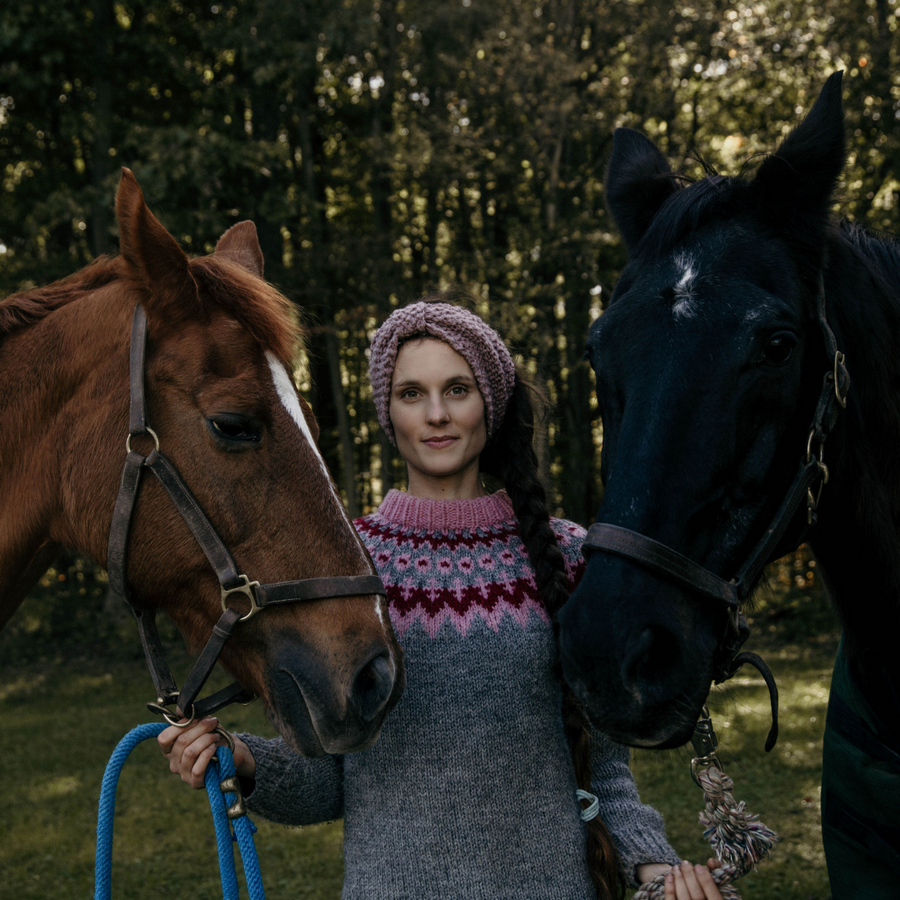 Norfolk Farmschool
Jennifer Sulkowski Pool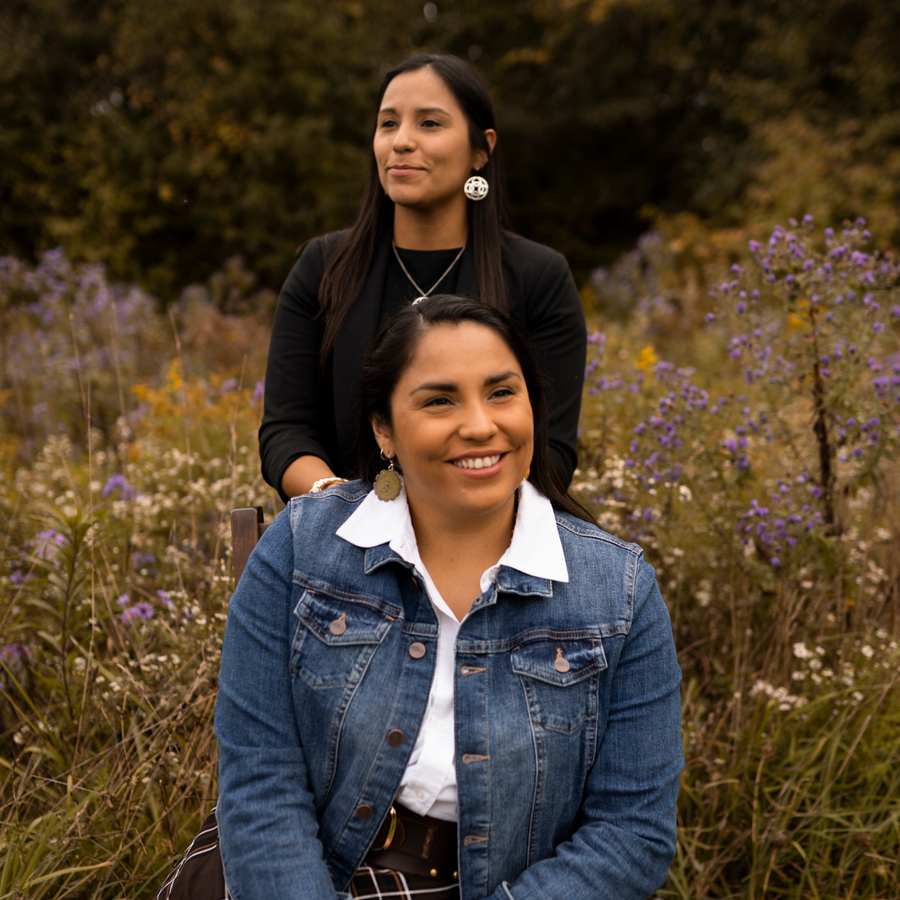 Sapling & Flint
Dakota and Jesse Brant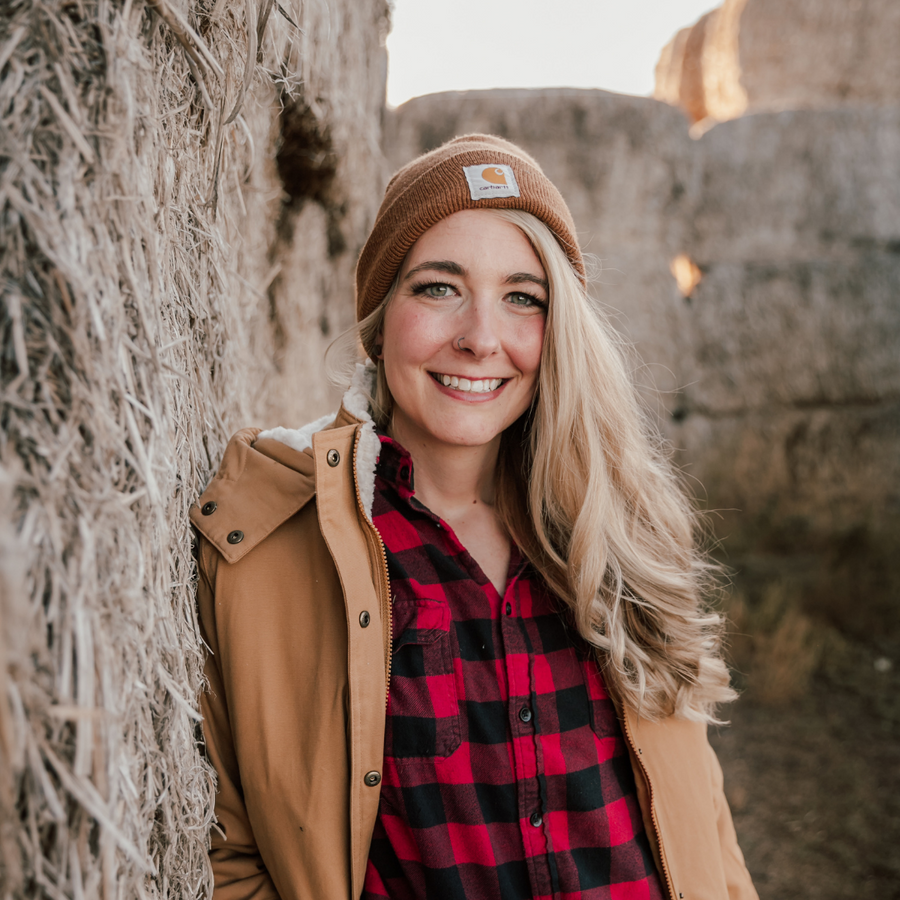 Wild Rose Farmer Inc. and The Rural Woman Podcast
Katelyn Duban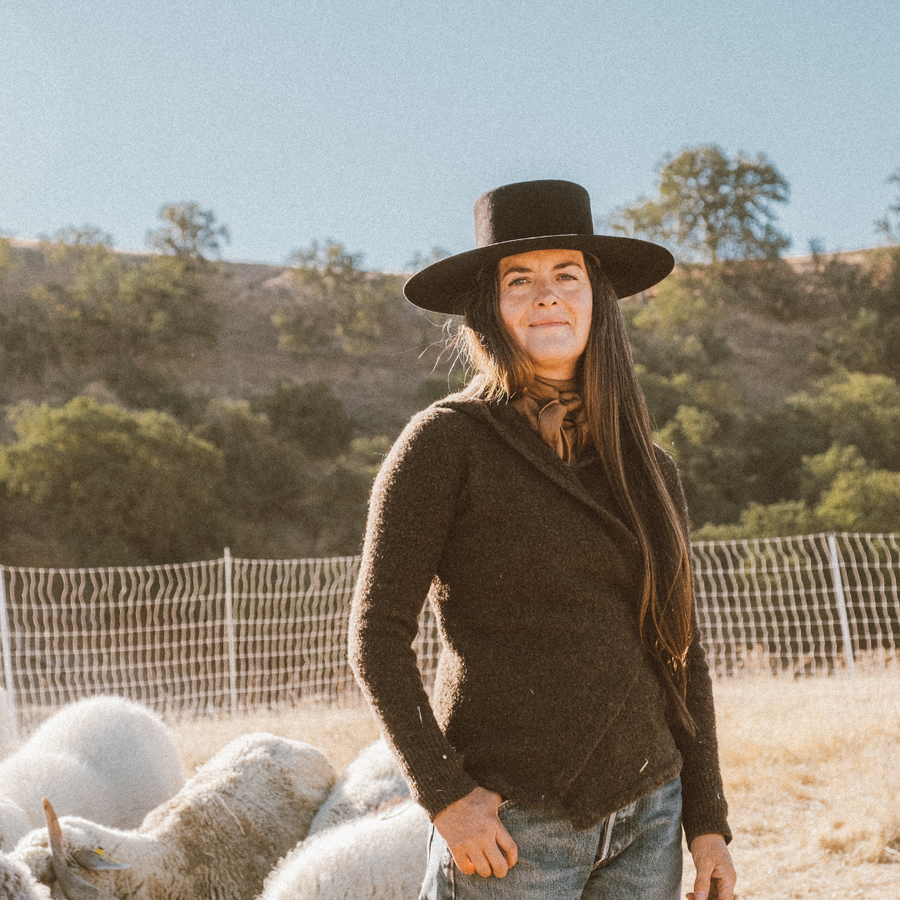 Hollow Bone and Moss Livestock
Shele Jessee
Feature photographers
Ian Maracle
Ian R. Photography
@dyedian
Brantford, ON, Canada
Photographed
Dakota and Jesse Brant
Ian Maracle is a digital media storyteller from Six Nations of the Grand River Territory. His passion is creating works of art that lay the foundation of inspiration for the next generation of Indigenous artists.
Elena Matkovska
Elena Matkovska Photography
@matkovskaphoto
Okotoks, AB, Canada
Photographed
Katelyn Duban
Elena Matkovska fell in love with photography three years ago and decided to turn it into a profession. Originally from Ukraine, Matkovska immigrated to Canada over nine years ago after graduating from university, studying agriculture. She resides in Okotoks, Alberta, and can be found capturing the in-between moments.
Richard Fusillo
Fusillofoto
@fusillofoto
Atascadero, CA, USA
Photographed
Shele Jessee
Richard Fusillo resides on the Central Coast of California in the midst of the ocean breeze and vineyards. Constantly surrounded by beauty, he is always filled with inspiration whether it be the landscape or the people in his community. Richard uses both digital and analog processes in his work.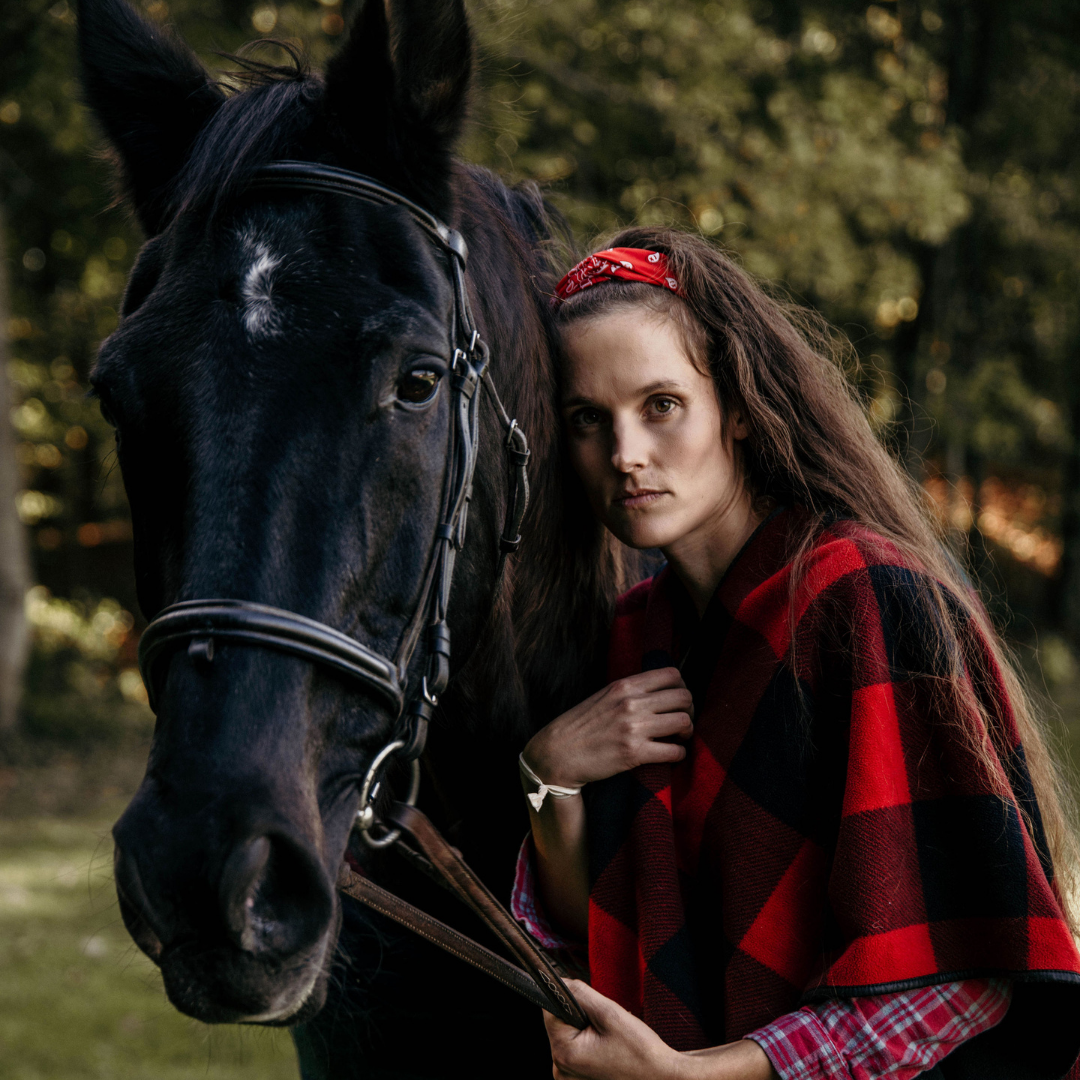 Feature Article
Jennifer Sulkowski Pool
Norfolk Farmschool
@farmfairytales @norfolkfarmschool 
Norfolk County, ON, Canada
Jennifer Sulkowski Pool grew up as a farmgirl in Michigan, but she immigrated to Canada when she married her rockstar husband, Yuri. They live on a farm in Norfolk County with their two young children, Pool's childhood horses, chickens, guinea fowl, a dalmatian, two cats, and a bunny.
Photographed by Rebecca Sprau
Featured Article
Dakota and Jesse Brant
Sapling & Flint
@saplingandflint
Six Nations of the Grand River Territory, ON, Canada
Dakota and Jesse Brant are Mohawk nation women, twin sisters, living and operating their jewelry manufacturing company, Sapling & Flint, in their home village of Ohswé:ken in Six Nations of the Grand River Territory in Ontario. Inspired by their shared vision to tell traditional stories through their gold and silver pieces, these business savvy Indigenous women are carving out a niche for themselves around the world through their online sales and from their gallery.
Photographed by Ian Maracle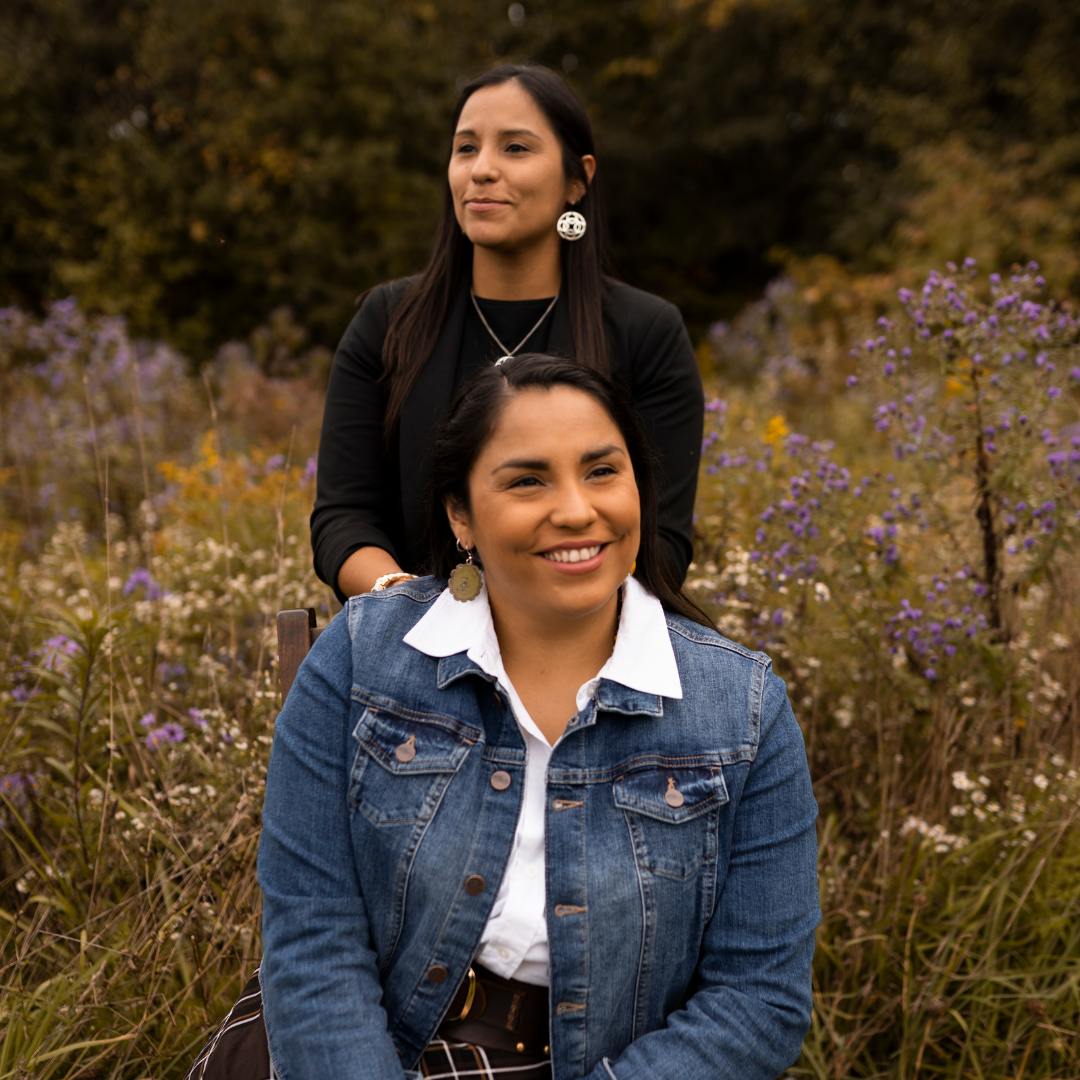 Featured Article
Katelyn Duban
Wild Rose Farmer Inc.
@WildRoseFarmer @TheRuralWomanPodcast
Coalhurst, AB, Canada
Katelyn Duban, born and raised in southern Alberta, Canada married into agriculture in 2016. She started sharing her story online through social media as a way to connect with other women in the rural community. Duban expanded to include a blog and in 2019 started her entrepreneurial venture into online retail and launched The Rural Woman Podcast.
Photographed by Elena Matkovska
Featured Article
Shele Jessee
Hollow Bone and Moss Livestock
@_hollowbone_
Parkfield CA, USA
Shele Jessee grew up on a ranch in Northern California. Working with her hands was a way of life as her family taught her to raise her own cattle and sheep, and hunt sustainably. After enrolling in a permaculture class, over ten years ago, Jessee started honing her survival skills and learning traditional technologies. She has been tanning hides for ten years, and raising sheep and goats for just over two years, using rotational grazing guidelines. Jessee, along with her fiancé Nic, hopes to be offering grass-fed lamb to their community as early as 2022. She currently resides on the central coast of California on Salinah-Chumash territory. Under the name Hollow Bone, Jessee offers sheepskin rugs and clothing, leather goods, jewelry, and clothing.
Photographed by Richard Fusillo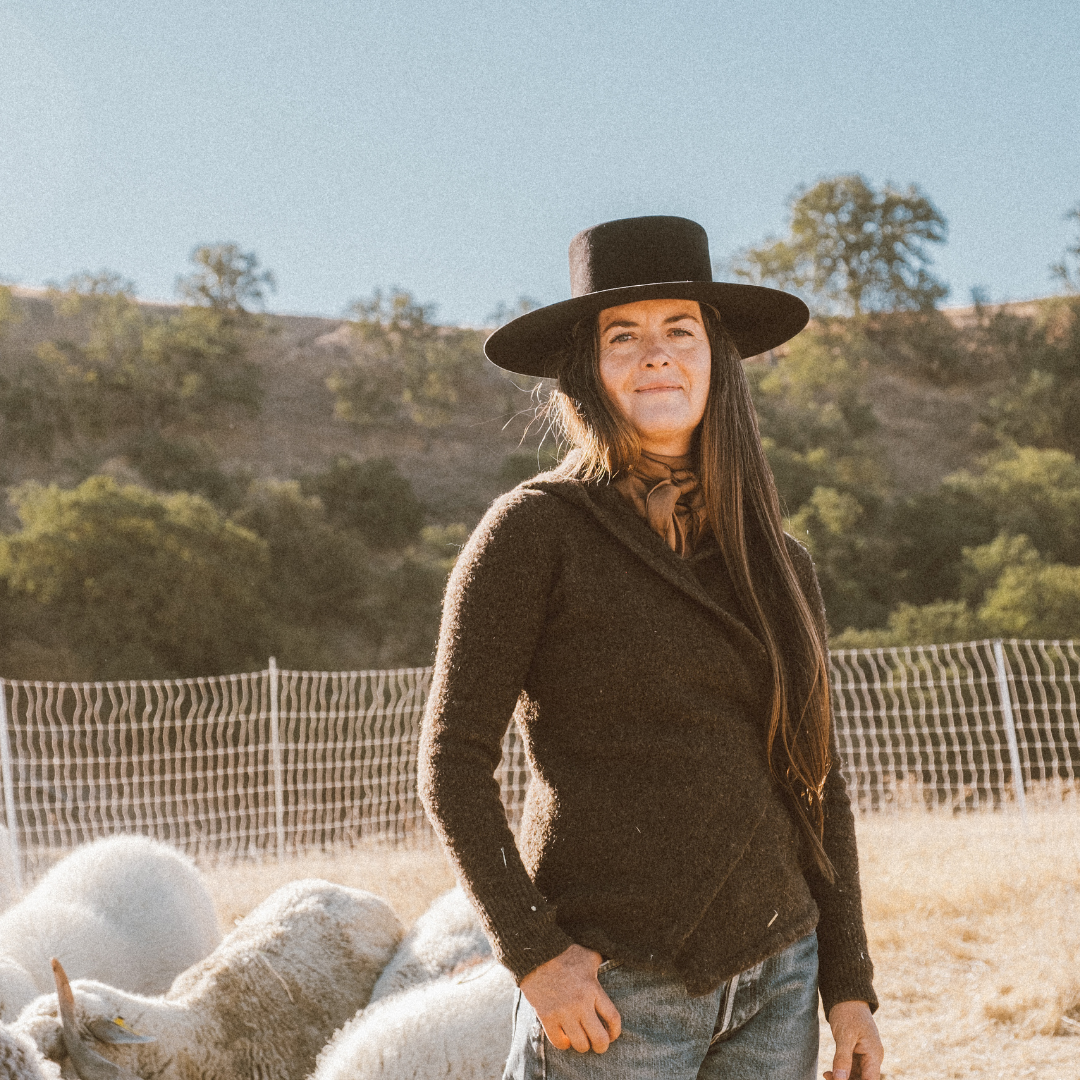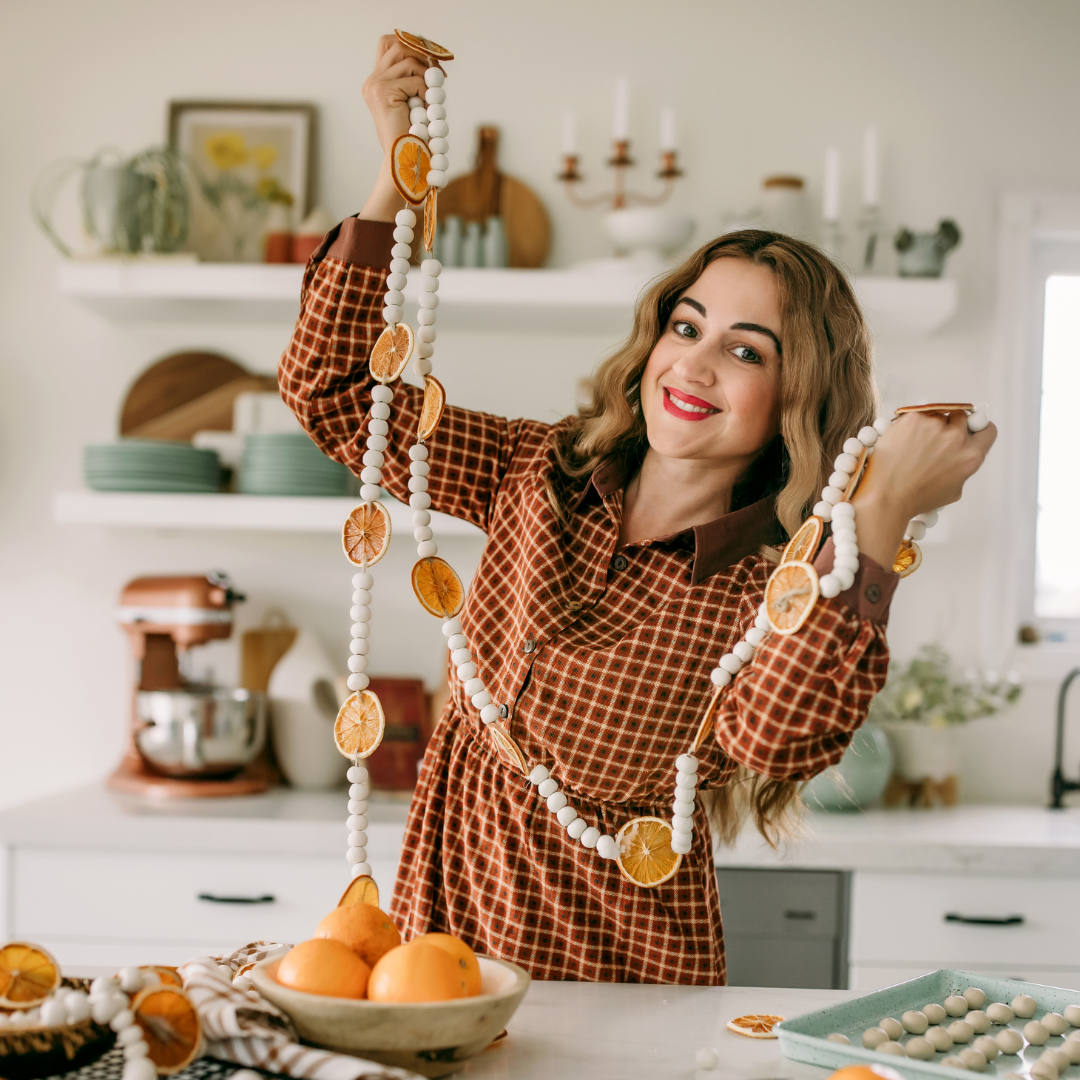 Holiday Special
Robyn Chubey
@life_of_glow
Prairie Glow Acres 
East St Paul, MB, Canada
Robyn Chubey is a photographer, content creator, mother, and part-time flower farmer making her home on Prairie View Acres, in East St. Paul, Manitoba, along with her husband Dan, and children Lila and Cade. 
Photographed By Robyn Chubey
these hands of mine
Alison Weaver
Alison Weaver - Her Story
@alisonweaverherstory
County of Vermilion River, AB, Canada
Alison is a farmer, speaker and creator of Navigate. Navigate is a life planner for women living a rural lifestyle, farming and homesteading. Alison embraces everyone's stories, and through their stories connections are built. As a speaker, Alison shares helpful tools, leaving you feeling uplifted and having the feeling you spent the afternoon sitting at her kitchen table enjoying a new friendship.

Photographed by Kaylie Franklin
HerStory Western Lifestyle Photography 
@herstorywesternlifestylephoto
Dewberry, AB, Canada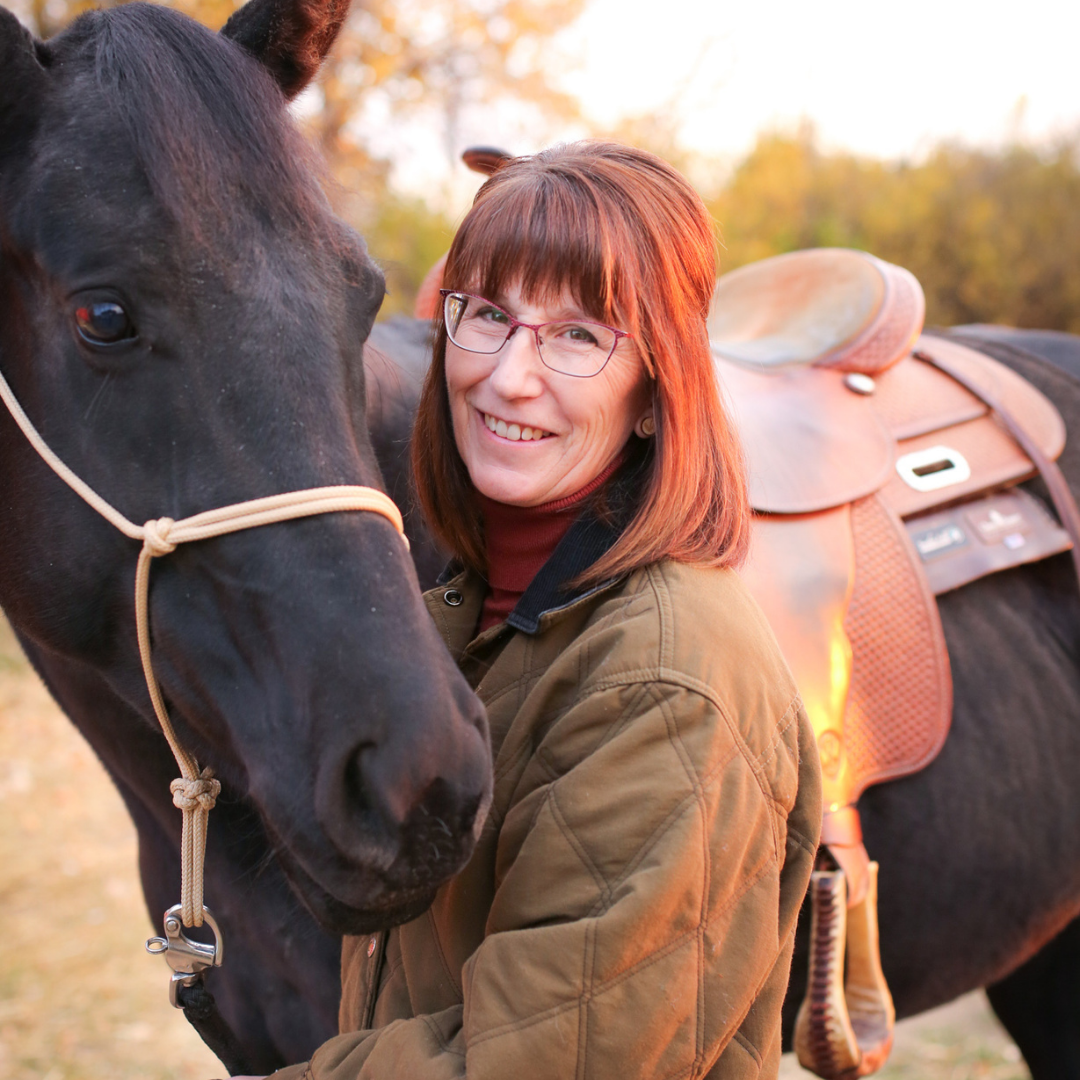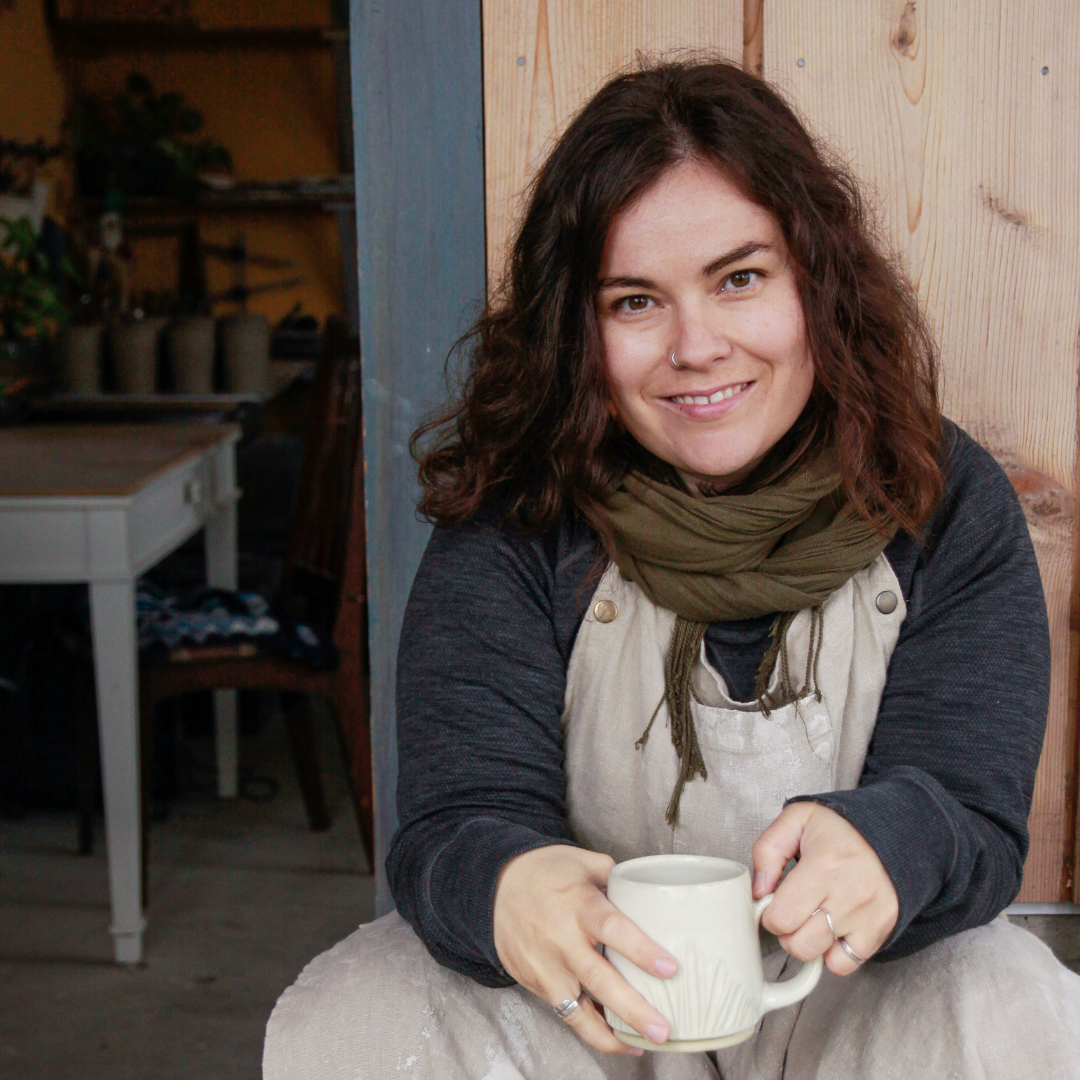 These hands of mine
Amber Faktor
Sunfish Studio
@sunfishstudio
Sandspit, BC, Canada
Amber Faktor is the ceramicist behind Sunfish Studio, creating pottery and workshops that echo the calm, mindful pace of island life on Haida Gwaii. She and her partner built a homestead beside the sea, keeping it small enough to still allow time for adventuring in the forest, coastline, and waterways.
Photographed by Jessica Fairweather
​​Fairweather Photo
@Haidagwaiihappy
Haida Gwaii, BC, Canada
these hands of mine
Jenna Hobbs
The Hobbs Farm and Hobbs Photography
@thehobbsfarm
Parkland County, AB, Canada
Jenna Hobbs is a farmer, photographer and mother to five ragamuffins in the Alberta, Prairies. She raises chickens, hens, turkeys, pigs and goats providing ethically raised meat and eggs for her local community. She also works as a documentary photographer capturing the lives of families across Alberta.

Photographed by Jenna Hobbs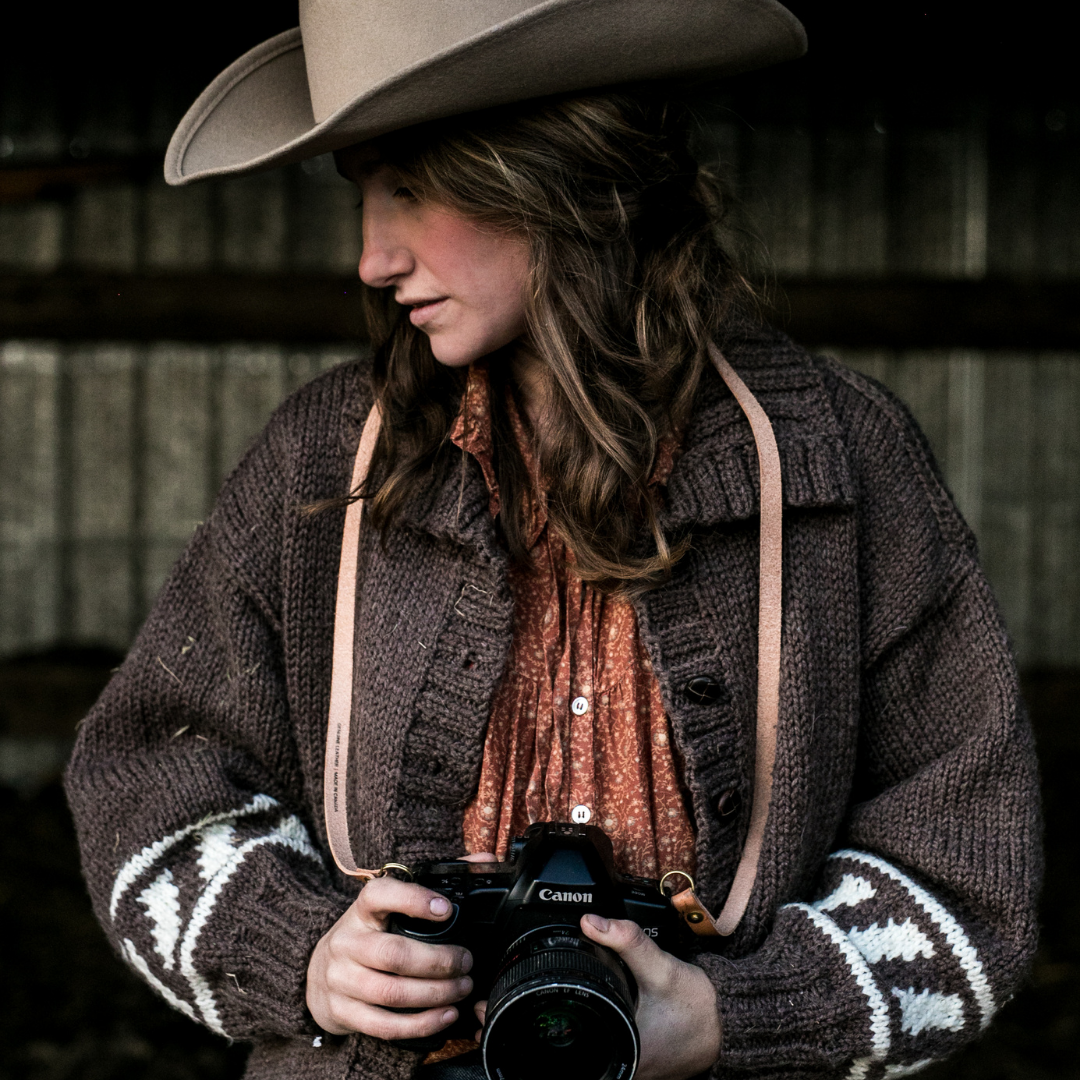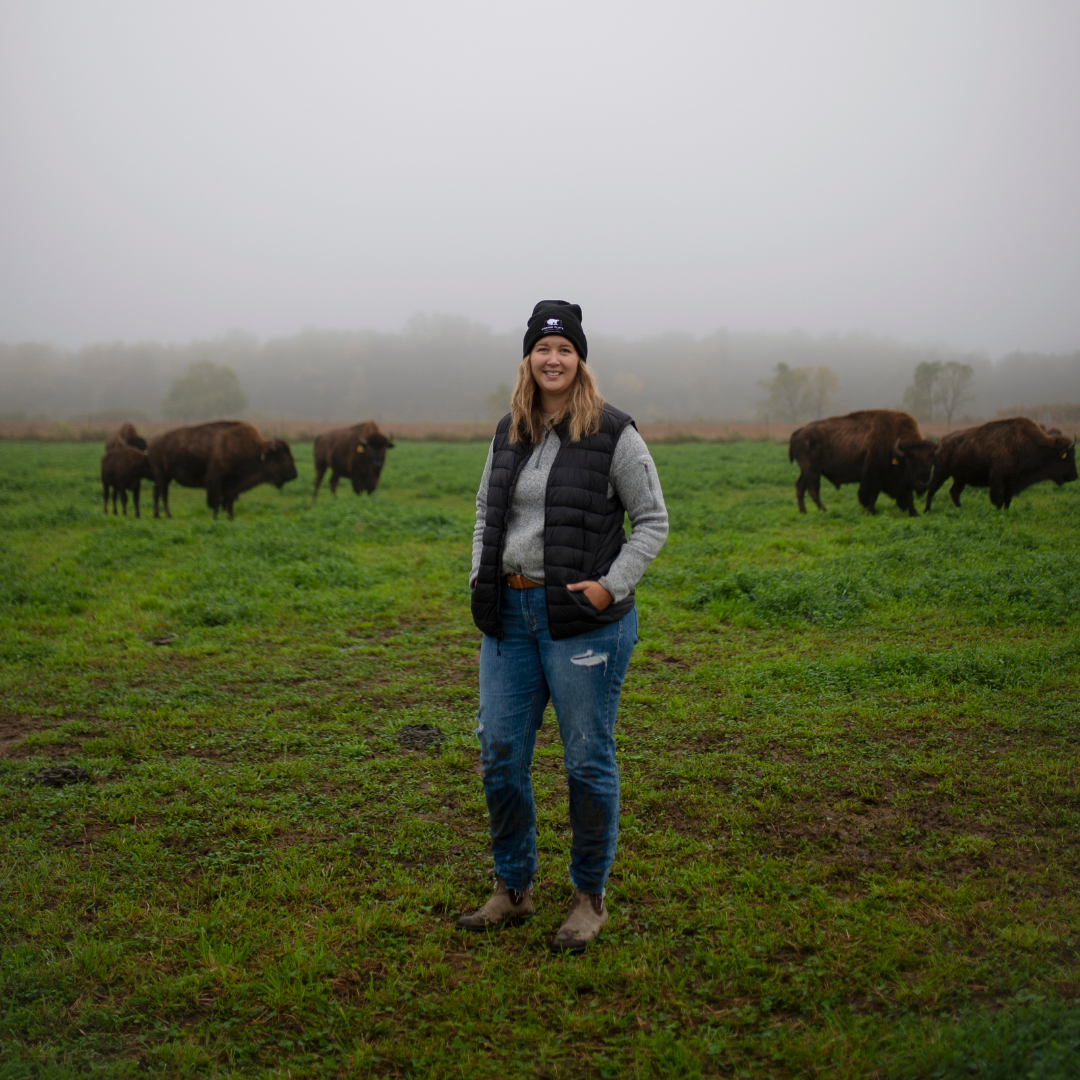 these hand of mine
Lia Noorloos
Copper Flats Bison Co.
@copperflatsbisonco
Wyoming, ON, Canada
Lia Noorloos raises bison with her husband and three children on their farm, Copper Flats Bison Co. While caring for her family and farm, she runs their on-farm store. She loves to connect consumers to their local farmer, and the food on their plate, through their farm, store and social media.
Photographed by Sarah Graham
Sarah Graham Photography
@thehappygrahams
Sarnia, ON, Canada
cultivate your business
Jillian Byers
Blue Ridge Farms
@blue.ridge.farms
Blue Ridge, AB, Canada
Jillian Byers, 33 years old, lives in Blue Ridge, Alberta with her husband and their 4 little kids. Her love for healthy living and connecting people to their food can be seen in Jillian's Farm Store, located on their cattle ranch.

Photographed by Samantha Callioux
SJ Originals
@sj.originals
Wildwood, AB, Canada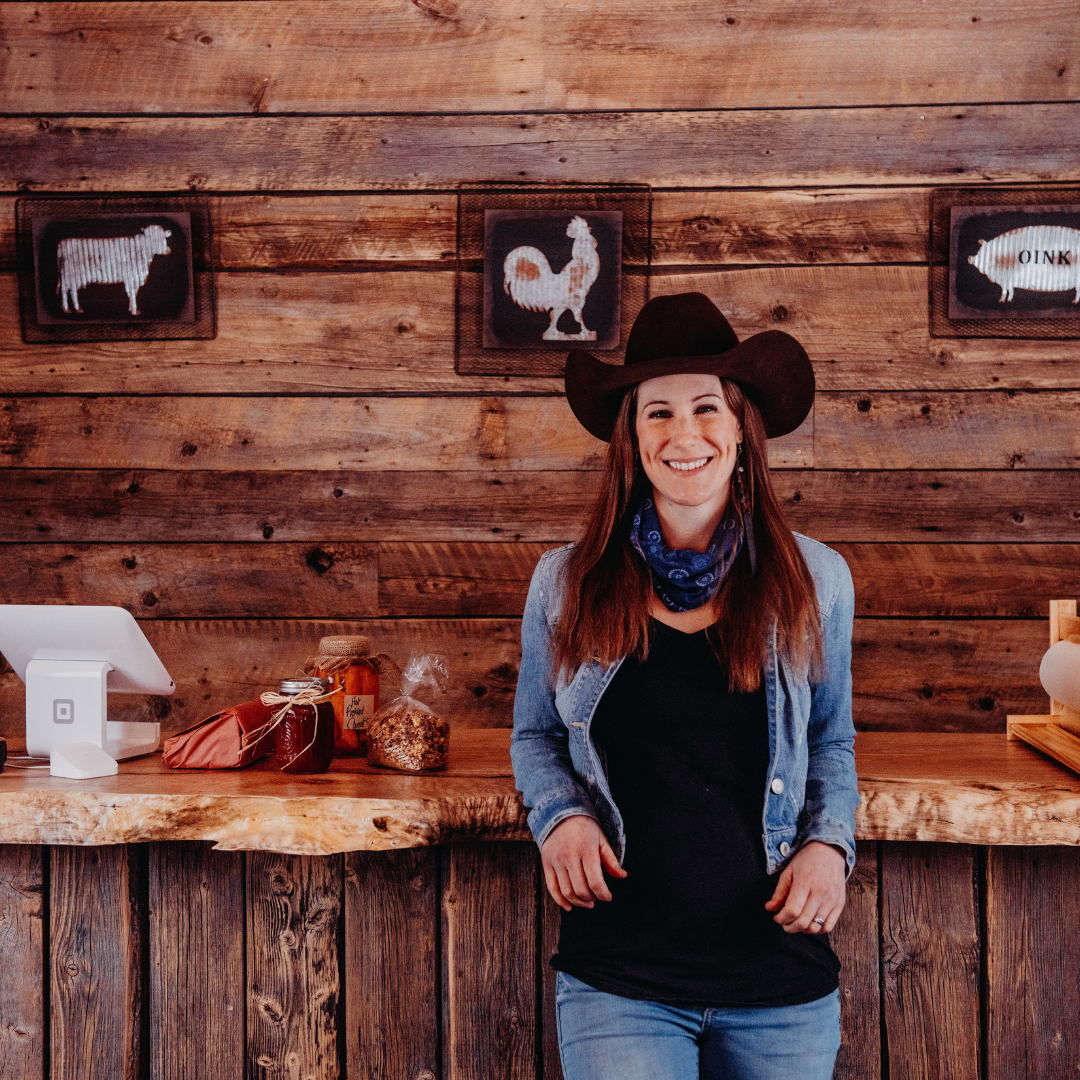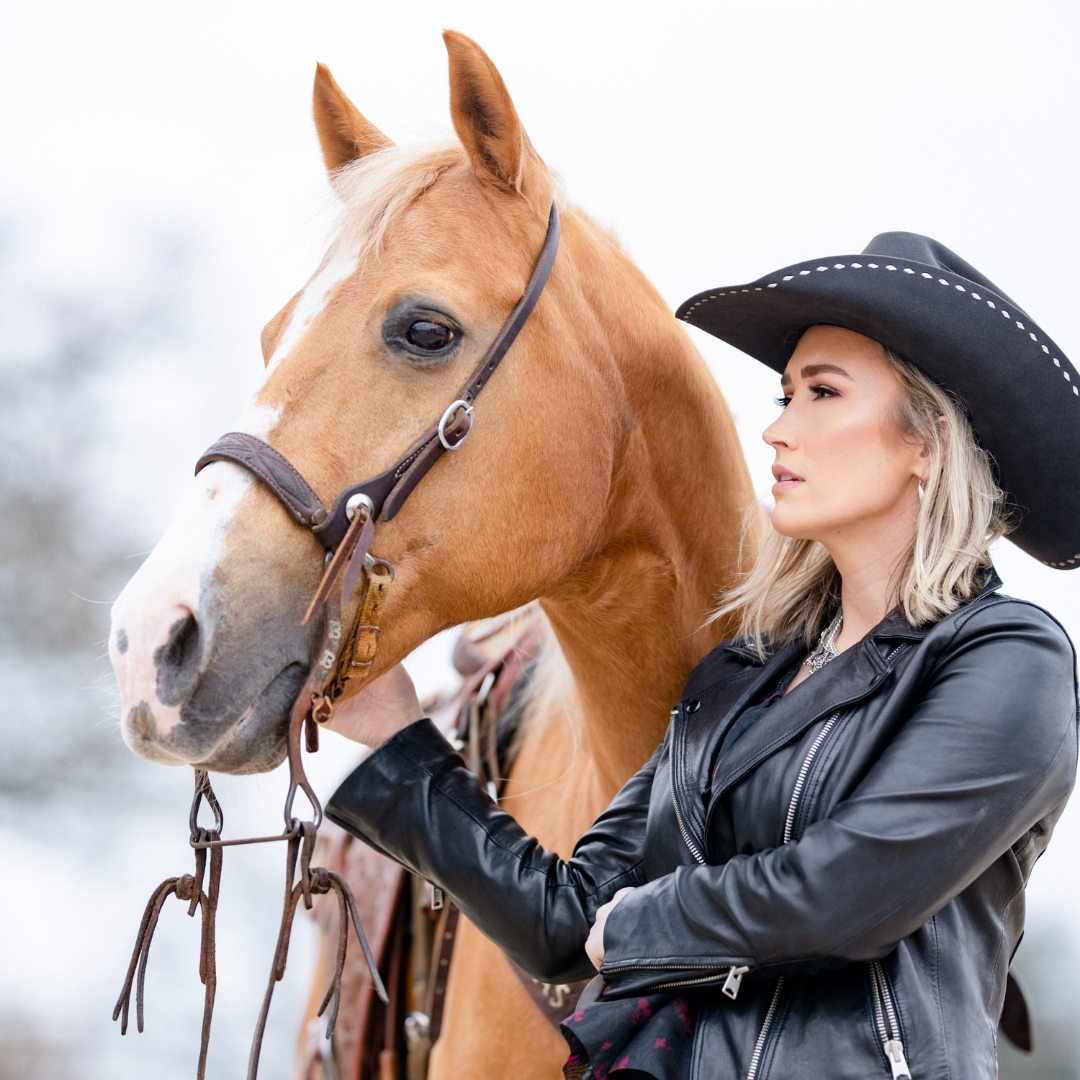 Fancy lady cowgirl
Courtenay DeHoff
A Seat at the Table
Fancy Lady Cowgirl
@courtdehoff
Dallas, TX, USA

Courtenay DeHoff is a cowgirl turned television personality, keynote speaker and podcast host who has grabbed the attention of Deadspin, Yahoo!, The Huffington Post, LIVE! with Kelly, The CW and more. In 2020, DeHoff launched the global brand movement Fancy Lady Cowgirl™ after struggling to fit the traditional cowgirl mold. Drawing criticism from those in the very communities she was advocating for, she labeled herself a 'Fancy Lady Cowgirl' proclaiming you can be both a little fancy and a little ranchy. DeHoff is also a former collegiate and professional rodeo athlete.
HMU By Daniela Bell Beauty @danielabellbeauty
Styled by Styled By Cohen @styledbycohen
Photographed By Kirstie Jones
Kirstie Marie Photography
@kirsteeemarie
Dallas, TX, USA
what's trending
Jan Johnson
Trailblazher Co
@trailblazherco
Crossfield, AB, Canada
Jan Johnson is one of the main think tanks of Trailblazher Co. Her jam is content writing and ideas. Whether writing feature stories for Trailblazher magazine, web content or upcoming course materials, Jan is gifted with a pen! She is naturally skilled at connecting ideas in ways that influence the direction of the company. Jan is also a gifted people person and insightful communicator striving always to acknowledge and draw out the unique and highlight what makes people special (shaped by her 30 years as a lifeskills coach). Jan is fueled by exploring what is possible and bridging ideas into tangible, relevant offerings that set the business apart in this everchanging economy.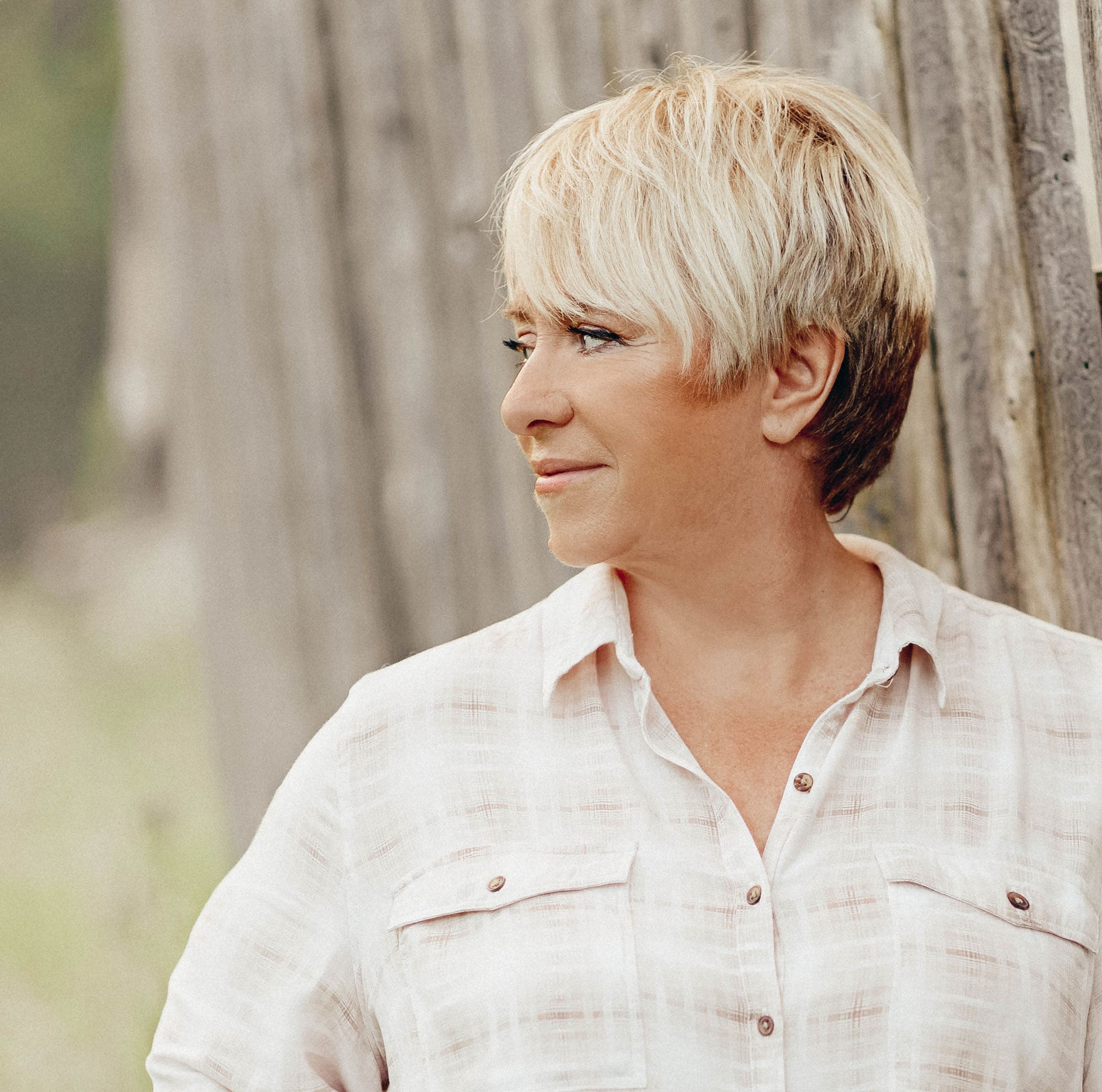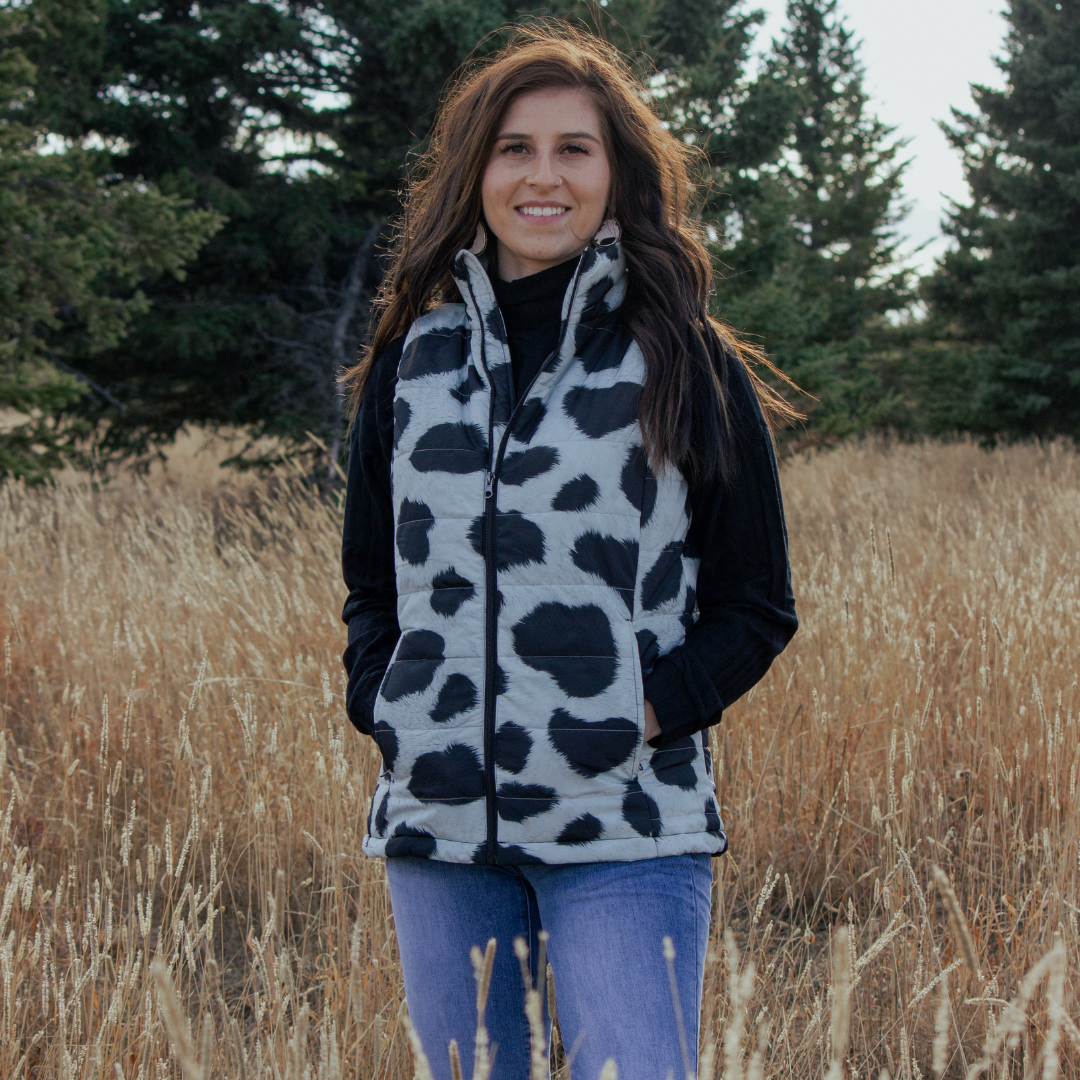 rural threads
Styled by T Lazy T Boutique
Takaila and Tori Kendall
@tlazytboutique
Cadillac, SK, Canada
Models
Takaila Kendall
@tlazytboutique

Tori Kendall
@tlazytboutique
Lashes
At Long Lash
@at_longlash
Tori Kendall
@toridkendall

Photographed by Brooke Gamble
Vintage Buckskin Photography 
@vintagebuckskinphotography
Cochrane, AB, Canada
One farm, two lepps
Stefanie & Cassandra Lepp
Curiosity. A Business Essential.

The Tulepps
@thetulepps
Rivers, MB, Canada
The Tulepps are two sisters who run a grain farm in southwest Manitoba. They also run the ground crew for their dad's spray plane operation and manage their personal brand. Their IG account combines farming and fashion, breaks stereotypes and empowers women. The Tulepps focus on promoting agriculture through editorial style photos, with educational and fun messaging.

Photographed by Stefanie Lepp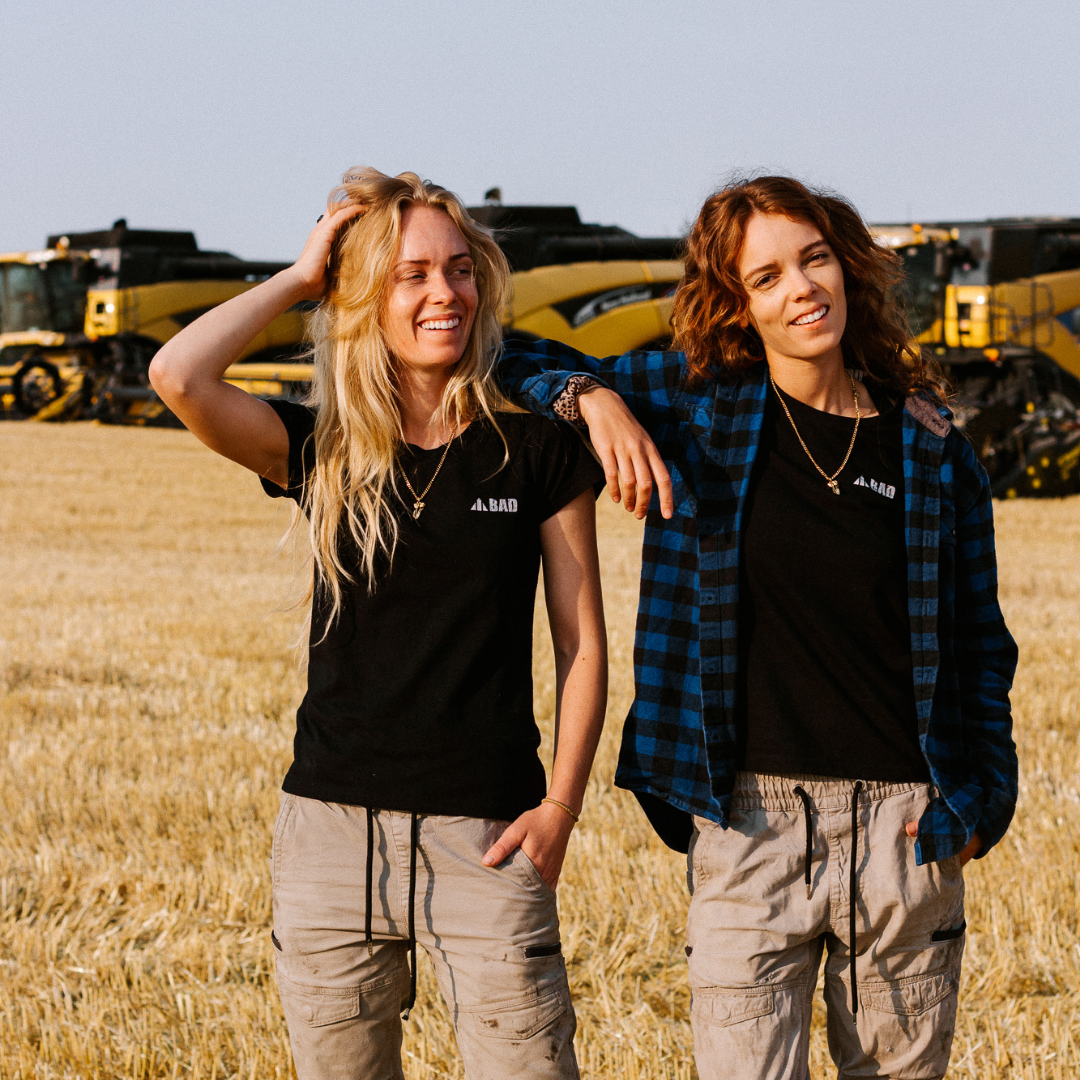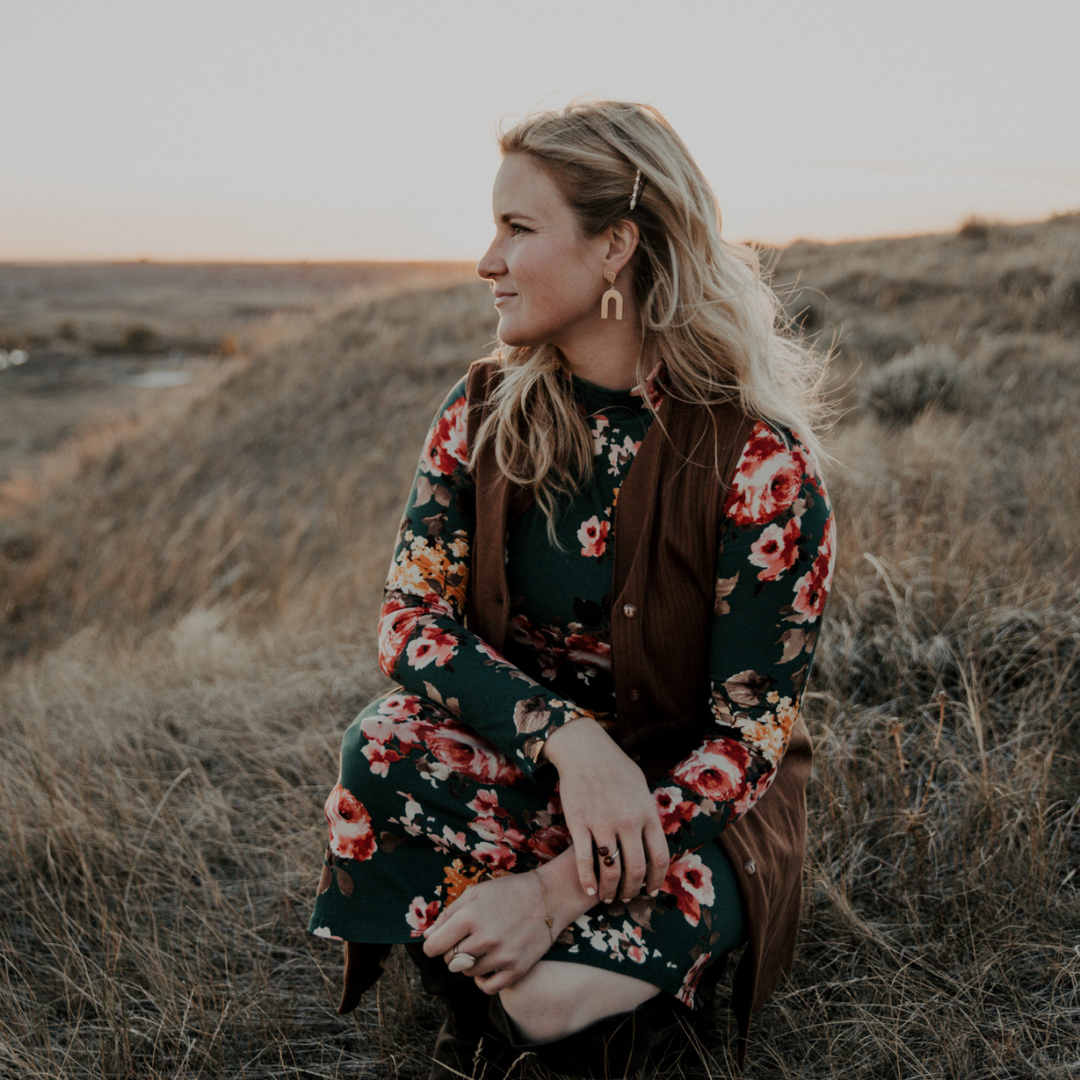 lead•her•ship
Larae Pierson
Pierson Collective Inc.
@Laraepierson
Wardlow, AB, Canada
Larae Pierson is an executive coach and team facilitator, creating a world of more legendary leaders and teams. She has helped hundreds of leaders with their mindset, communication, strategy, and team dynamics through her coaching, team building, and courses.

Photographed by Brodie Pierson
Pierson Media Inc.
@brodsimages
Wardlow, AB, Canada
dear trailblazher
Laurel Ysebaert
Ysebaert Acres // Barnbird Photography
@ysebaertacres // @barnbirdphotography
Courtright, ON, Canada
Laurel is a first-generation rancher, mother and wife. Her family ranch, Ysebaert Acres, is home to a small fold of Scottish Highland cattle and an ever-growing flock of laying hens.
Laurel is also a self-taught photographer and recently launched her own brand - Barnbird. She specializes in business-branding, portraiture and capturing farm-life.
Photographed by Laurel Ysebaert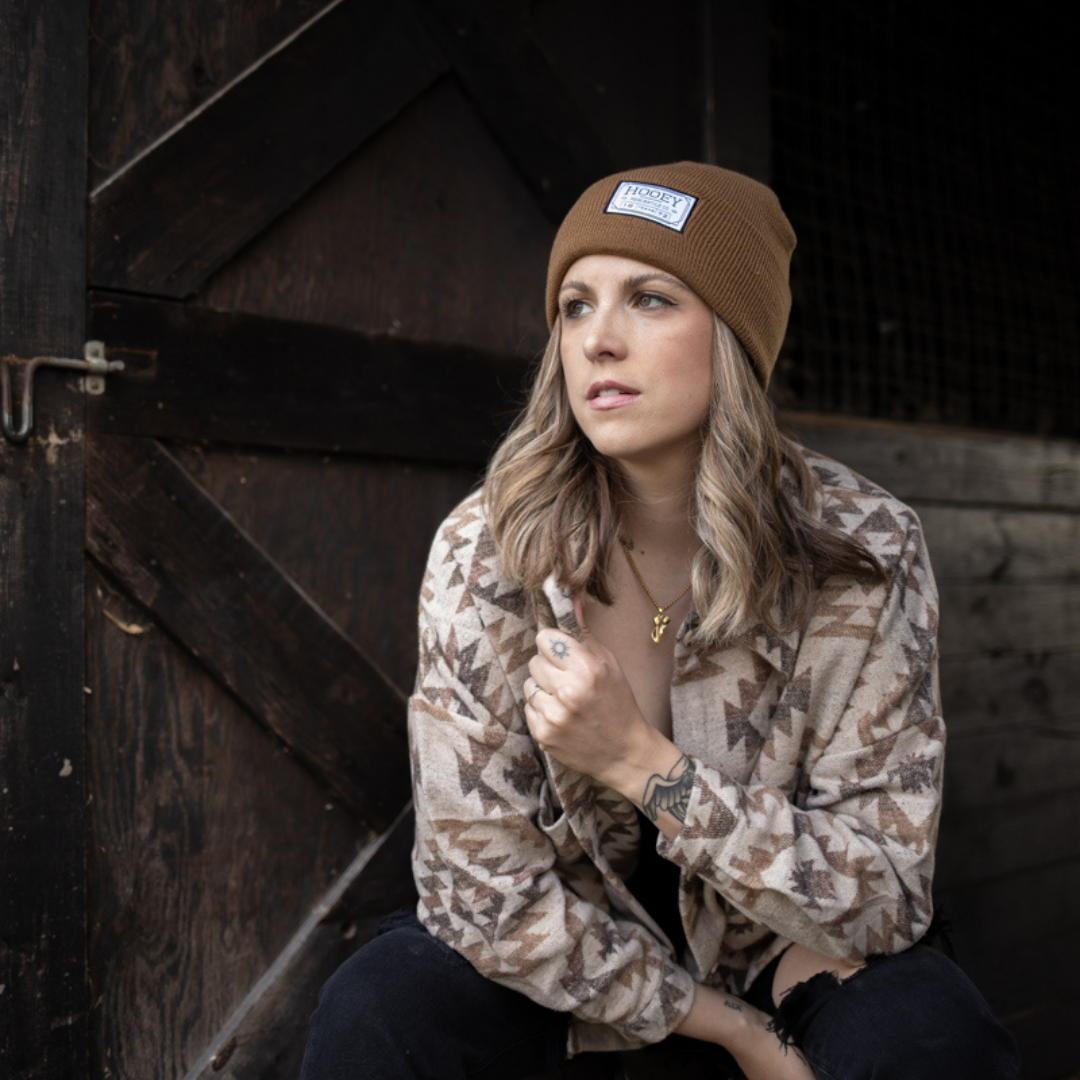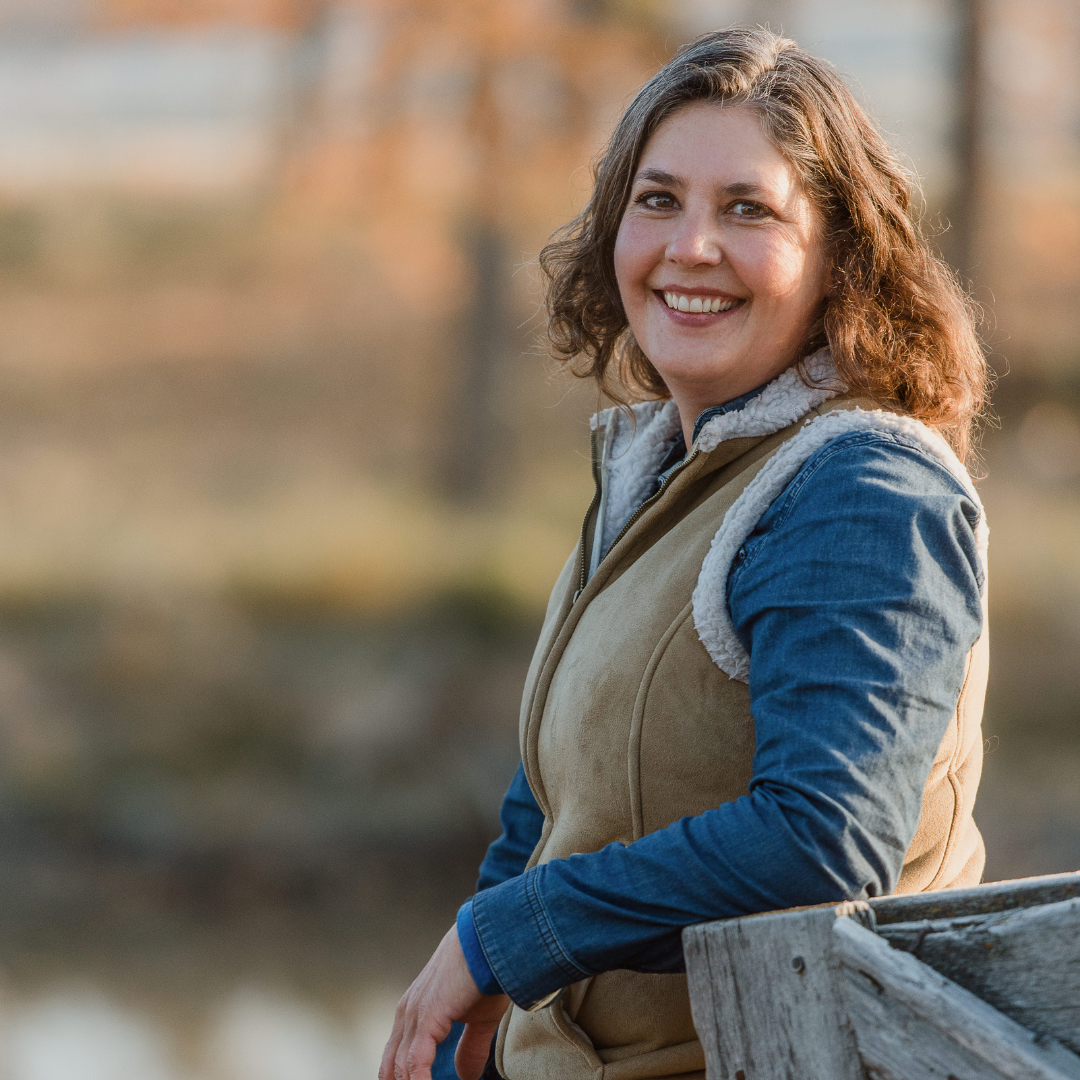 her story
Colleen Hansen
@call_llene
Sherwood Park, AB, Canada
Colleen Hansen operates a commercial beef herd and enjoys riding horses while embracing everything nature offers.  She enjoys connecting with people who are bigger picture thinkers, willing to take a leap of faith and explore opportunities both on and off farm. Hansen finds herself implementing continuous improvement while striving to do her best with anything presented to her.
Photographed by Michel Feist
Ampersand Grey
@ampersandgrey
Edmonton, AB, Canada
spaces we love
Adrienne Sanderson
House On Valley Road 
@houseonvalleyroad
Priddis, AB, Canada
Adrienne followed her heart and a dream, to the quaint little hamlet of Priddis, Alberta which is nestled in the foothills of Alberta. There she built a home and a barn that contains a workshop, a place for future classes of all kinds, and a country store of lovingly curated vintage, soulful home decor, handmade, locally sourced wares.

Photographed by Stacey Domolewski
(Images of Adrienne)
Ramblin Rose Creative
@Ramblinrosecreative
Maple Creek, SK, Canada
All other photography by Adrienne Sanderson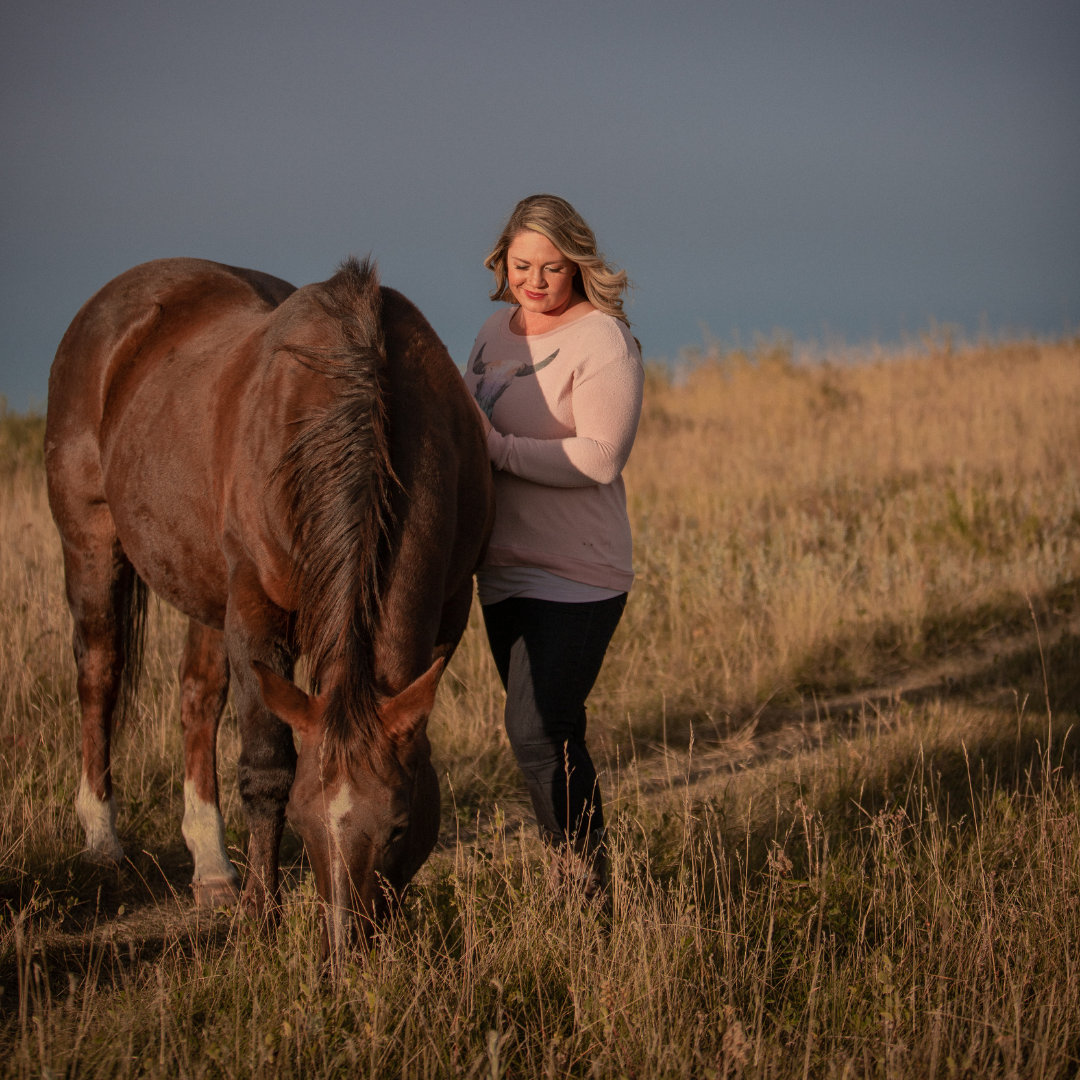 grounded in you
Meagan Saum
Life & Business Coach
@meagansaum
Crossfield, AB, Canada
Meagan Saum is a book-collecting, nature-loving, horse-obsessed momma of three. Saum is the owner of Silver Valley Ranch with her husband and an equine facilitated wellness professional, business mentor, and life coach for those who are feeling stuck or unsatisfied in their lives and/or careers.

Photographed by Teal Hallaby
Four Winds Photography
@thesefourwinds 
Airdrie, AB, Canada
Homegrown
Jill Winger
Creator of theprairiehomestead.com
Genuine Beef Co.
Chugwater Soda Fountain
@jill.winger
Chugwater, WY, USA
Jill Winger, best-selling author, successful business woman, and long-time homesteader, has helped thousands of families make changes in their food, medical, and educational choices, while becoming successful entrepreneurs experiencing great freedom and taking ownership of their own lives. Find Jill at ThePrairieHomestead.com and follow the Old Fashioned On Purpose podcast.
Photographed by Lindsay Linton Buk
Linton Productions
@lintonproductions
Jackson Hole, WY, USA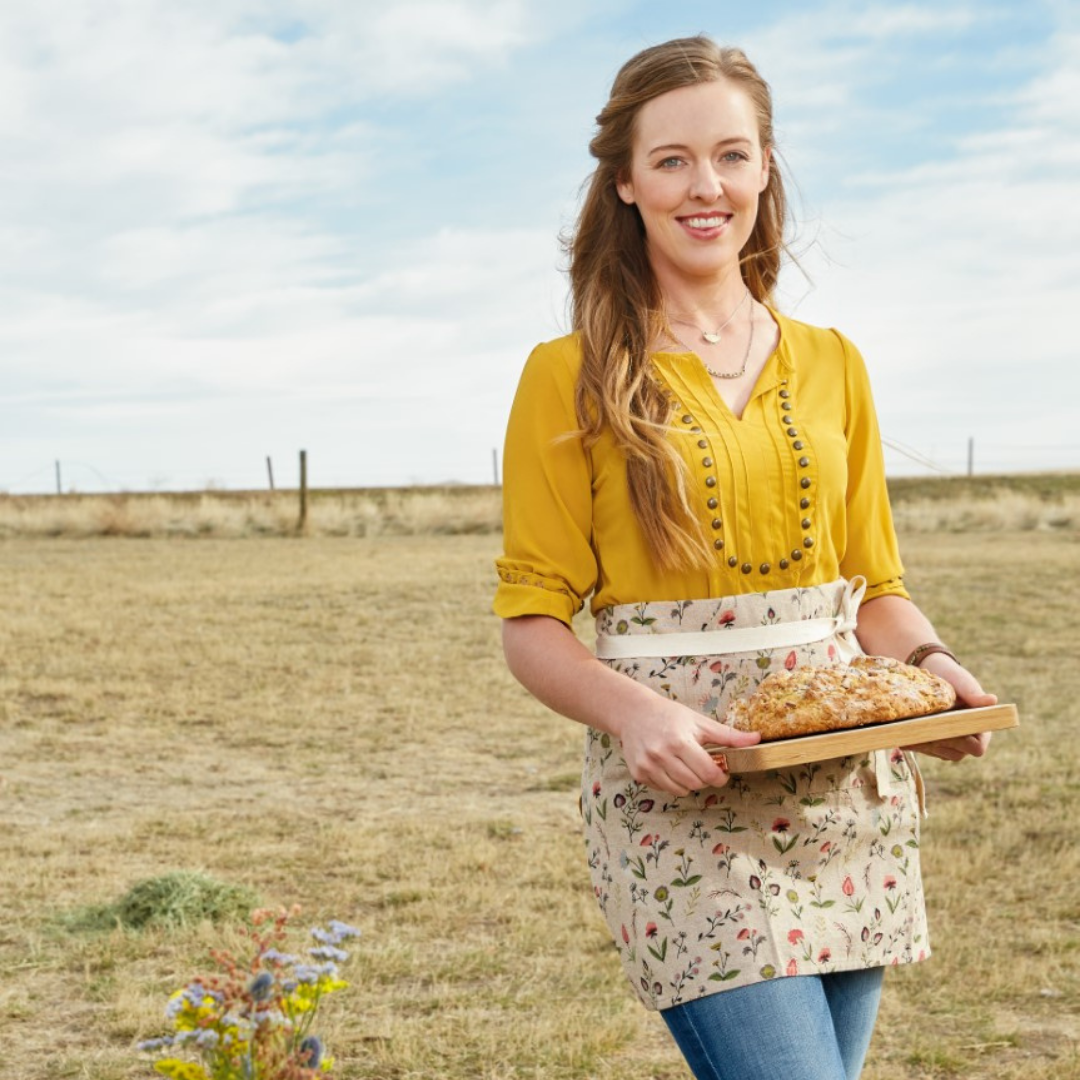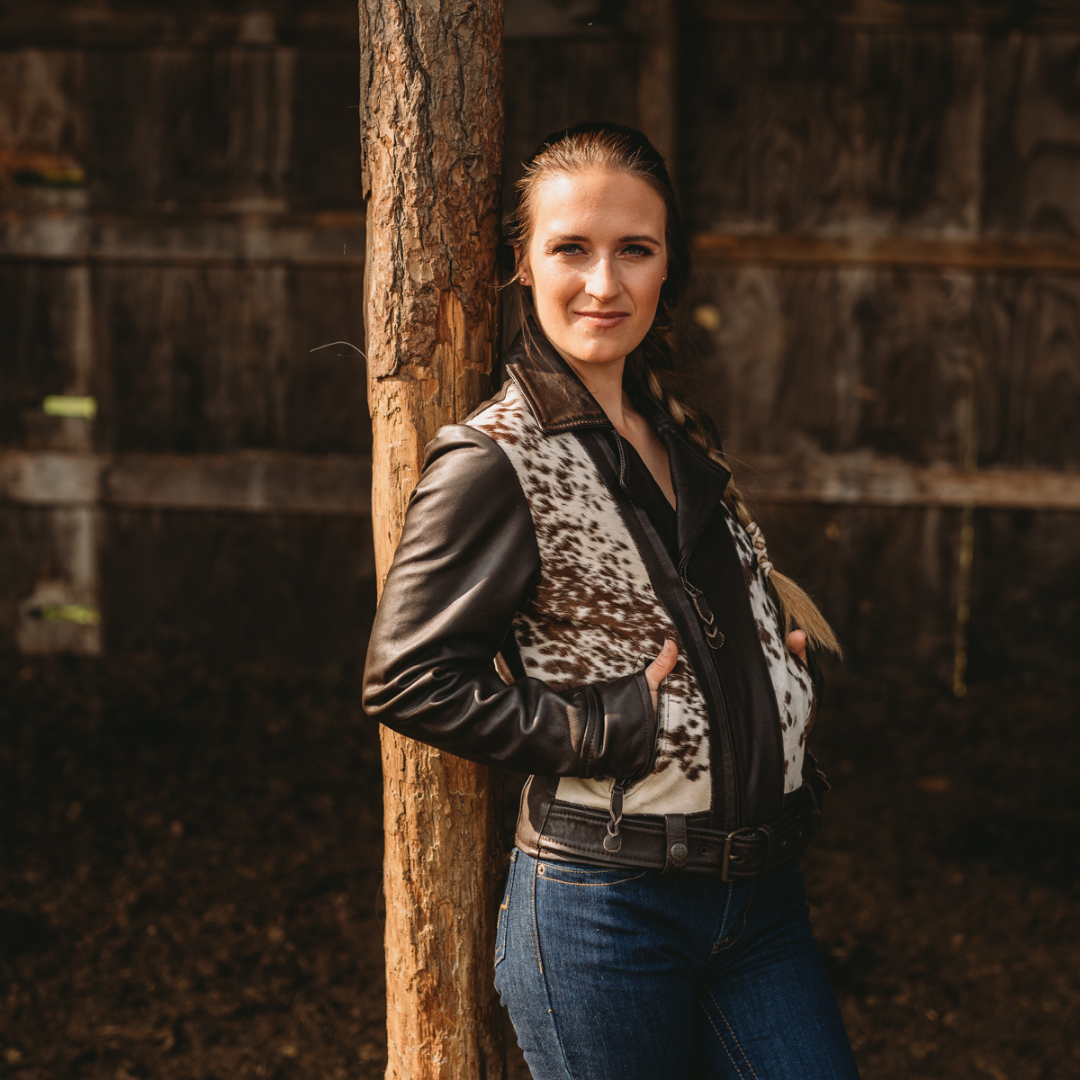 Rural Threads
Styled by Cold Cactus Boutique
Tara Roberts
@coldcactusboutique
Appin, ON, Canada
Models
Cayla Hollingshead
@caylahollingshead

Shae Abercrombie
@_alluringartistry
Makeup
Alluring Artistry
@_alluringartistry
Necklace
Leathered Weaved Rein Necklace made by Jessica Raymond Leather Artist
@jessicaraymondleather
Photographed by Samantha Rentner
Snowy River Images
@snowyriverimages 
Coldwater, ON
in the kitchen
Dena Lewis
One Mile Ranch
@onemileranch
Pincher Creek, AB, Canada
Trent and Dena Lewis with their two little girls are the family behind One Mile Ranch. They are ranchers, raising beef and pork animals in a way that you can feel good about. Their animals are pasture raised and grain finished providing you with a superior product while bettering the land. Their purpose is to make ranch raised meat easier than ever to access.
Photographed by Dena Lewis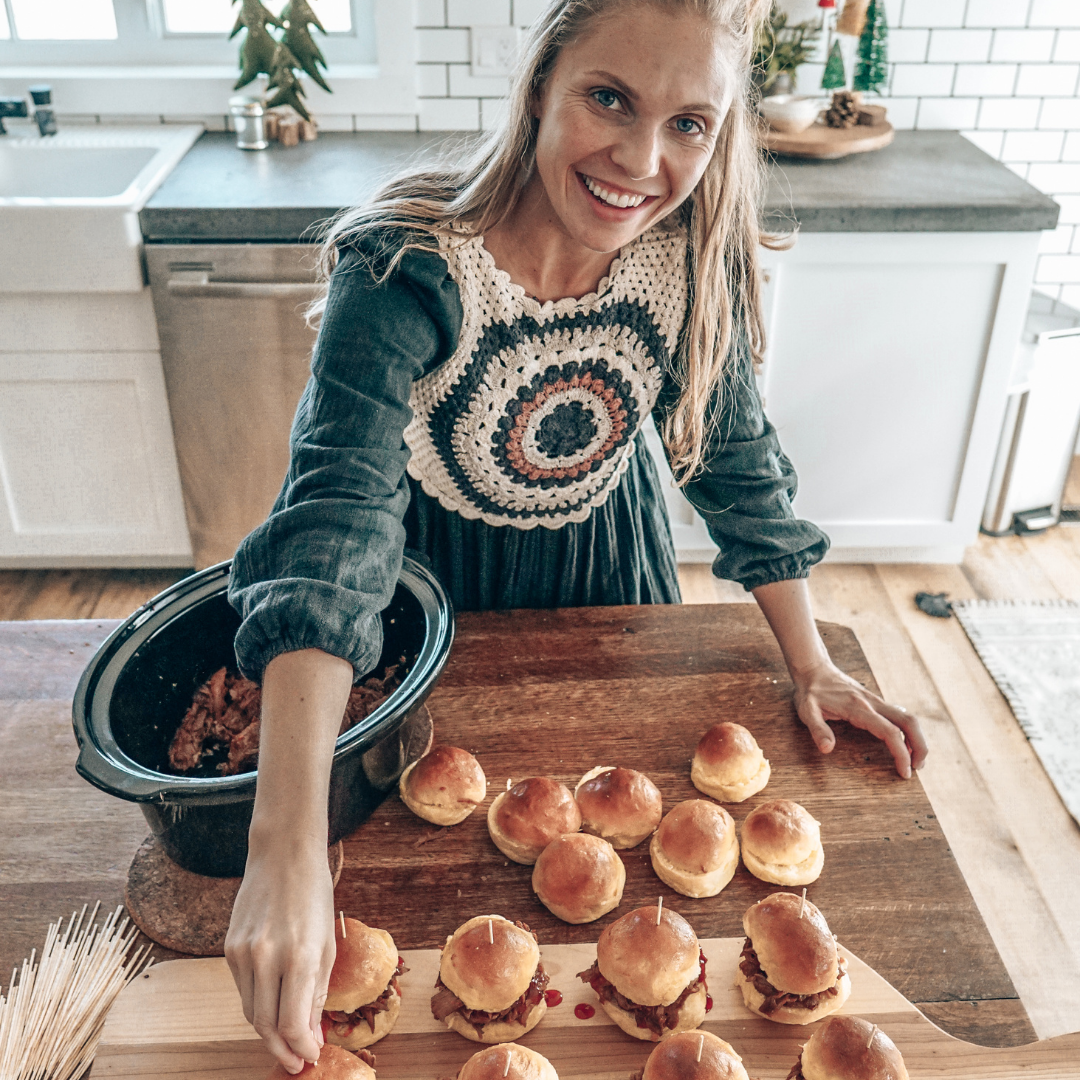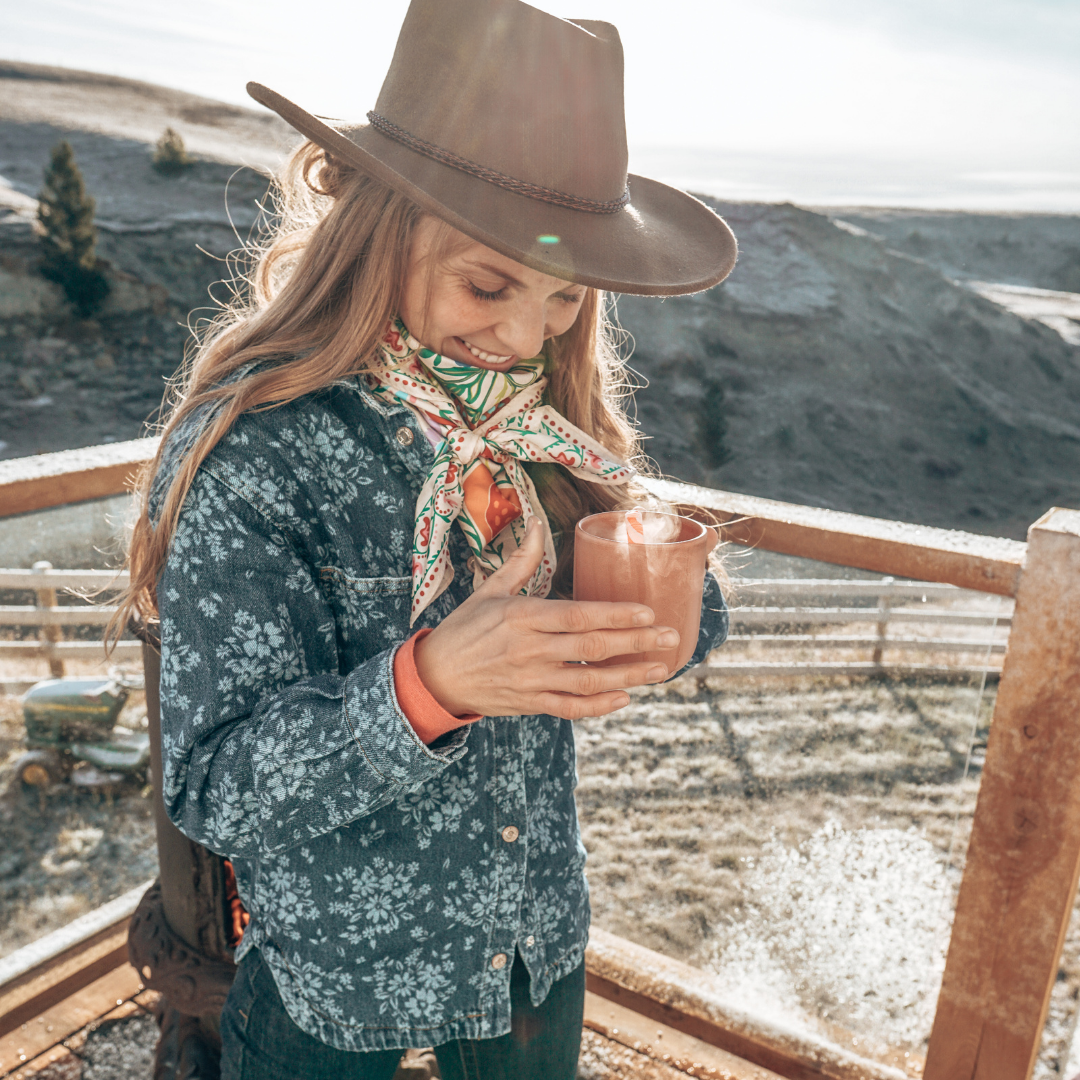 sip it
Dena Lewis
One Mile Ranch
@onemileranch
Pincher Creek, AB, Canada
Trent and Dena Lewis with their two little girls are the family behind One Mile Ranch. They are ranchers, raising beef and pork animals in a way that you can feel good about. Their animals are pasture raised and grain finished providing you with a superior product while bettering the land. Their purpose is to make ranch raised meat easier than ever to access.
Photographed by Dena Lewis
pack your bags
Kym Howse
The Blackbird
@theblackbirdlife
Coleman, AB, Canada
Born and raised in Calgary, Kym Howse travelled the world, but the mountains called her home. Howse is the visionary and designer behind the converted former church, now vacation getaway rental, in Coleman, Alberta. She divides her time between Calgary and Coleman, and appreciates that both have a great view of the mountains.
Photographed by Randall Whiteside & Kym Howse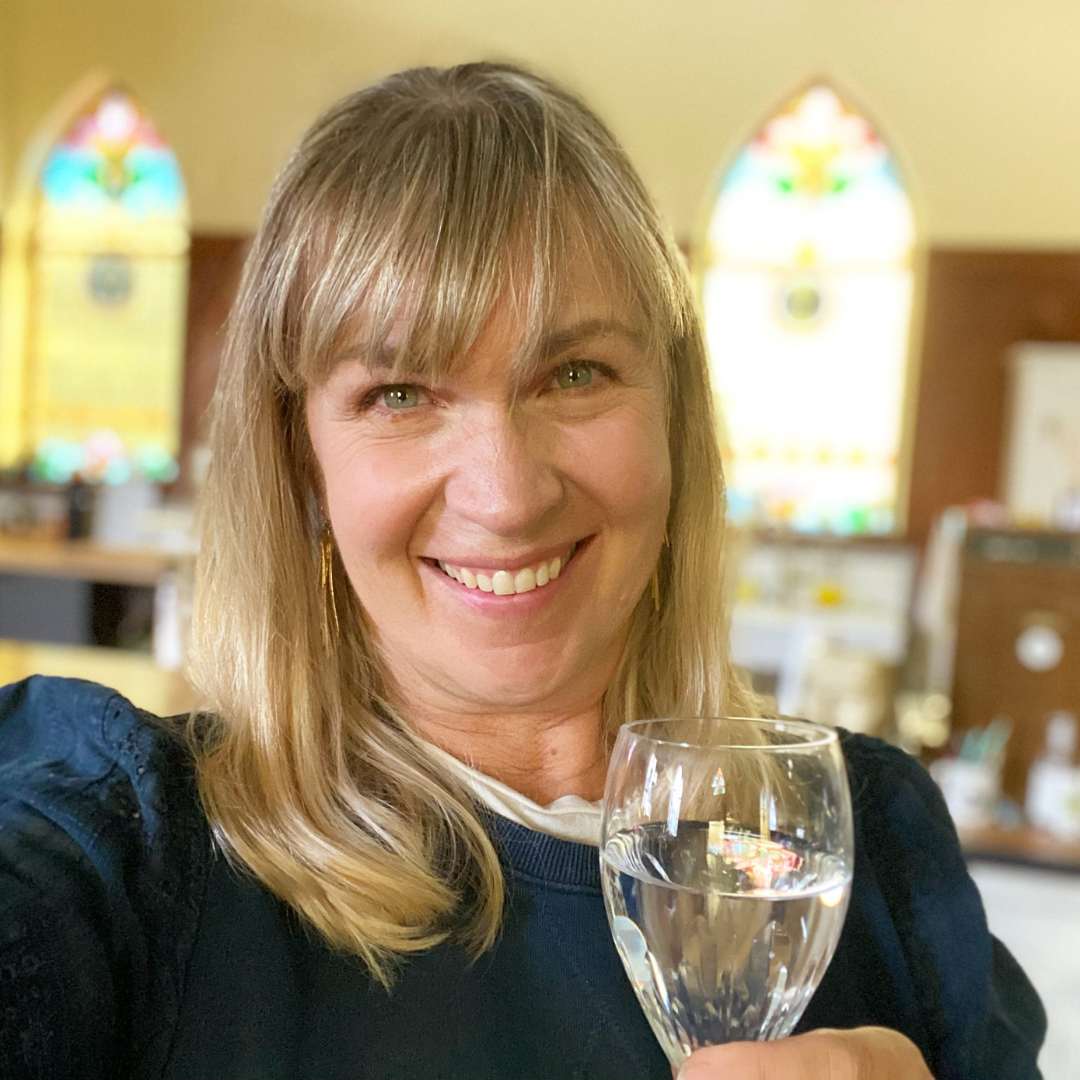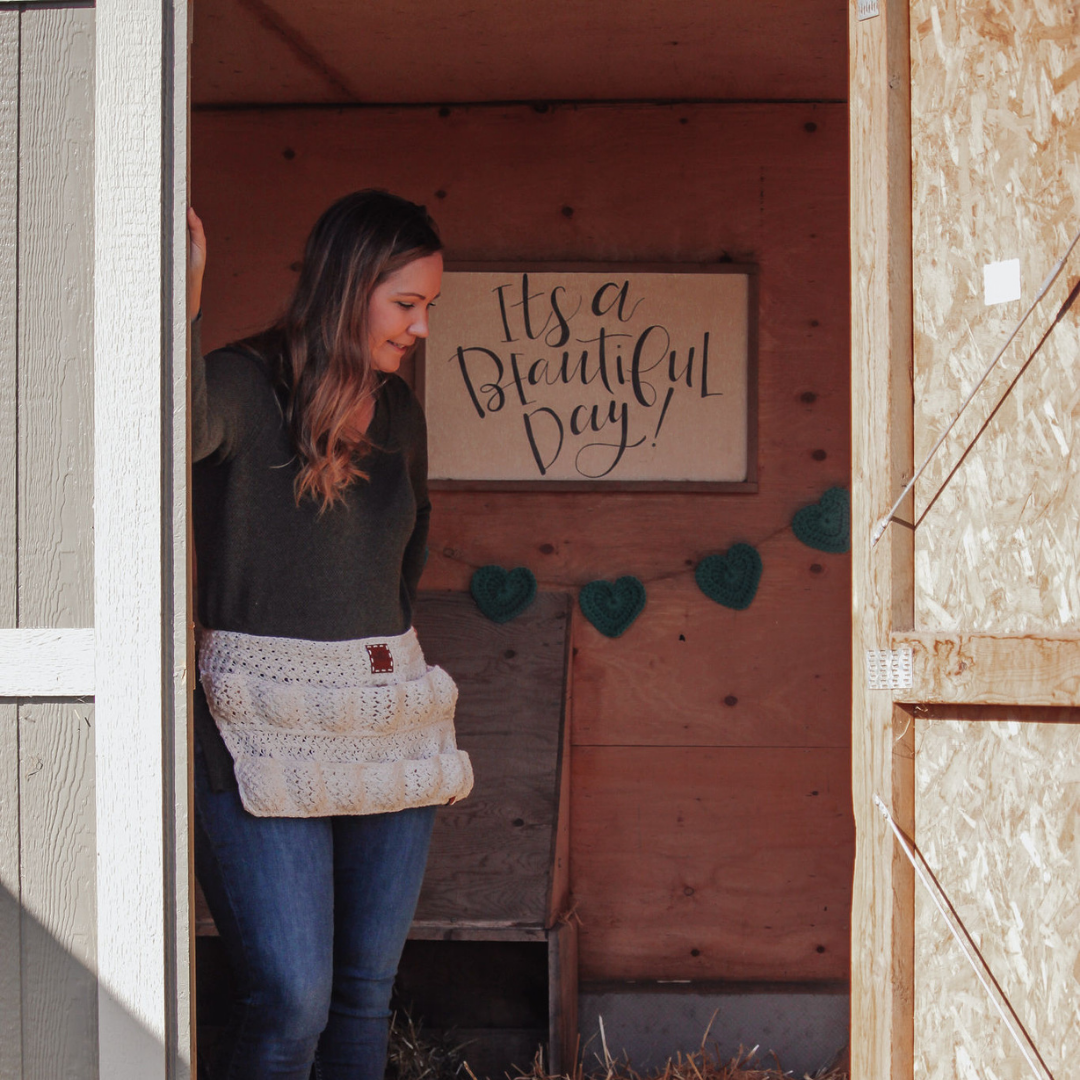 make it
Sarah Tattrie
Lamb and Co Designs
@lambandco_designs
Leduc County, AB, Canada
Happiest when she's spending time with her family of course, Sarah Tattrie also loves baking and crafting and can often be found knitting or crocheting in her down time. It is here that her love of yarn and raising chickens came together and the Homestead Egg Apron was born.
Photographed by Larissa MacIsaac
Larilea Studios
@Larileastudios
Edmonton, AB, Canada
Credits
Winter 2021 Issue #5
FOUNDERS &
CREATIVE DIRECTORS
Jan Johnson &
Erin Johnson

LAYOUT & GRAPHIC DESIGN
Erin Johnson

WRITER AND EDITOR
Jan Johnson

EDITS, PROOFING & CONTENT COORDINATOR
Kim Drake


PUBLISHER
Prairie Girl Publishing Inc.

PRINTER
Mountain View Printing &
Graphics Ltd. - Calgary