Order your Fall Issue!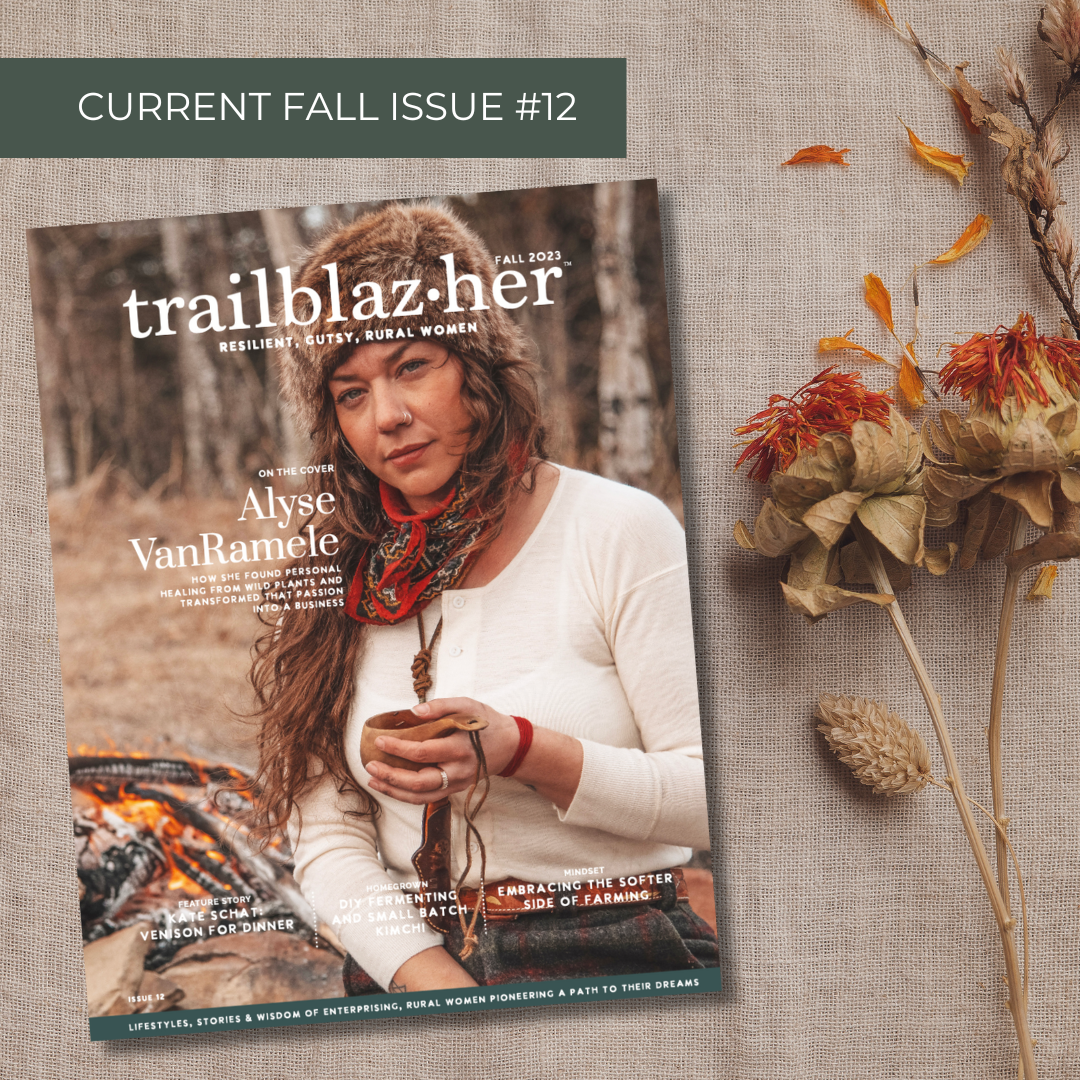 Trailblazher magazine
Fall 2023
Welcome to Issue #12
On the cover is Alyse VanRamele @the_wild_stuff_co. The fall 2023 issue of Trailblazher magazine will have you thinking about slowing down and savouring more of life. With the pace of summer behind us, our fall issue will bring you back to some of life's basics with Kate Schat @venisonfordinner and Alyse VanRamele @the_wild_stuff_co – our two features in this publication. We've also got some timely ideas from - how to create a capsule wardrobe, fermenting and a guest contributor sharing her thoughts on the softer side of farming. With 96 pages in this issue, we'll also be diving into 'Minding Your Business's Three M's' with Sarah Bohnenkamp, how one woman built community around the dinner table, and a look into the partnership two modern millennial women have created to support the Ag industry… and so much more! You'll want to cozy up with a homemade pumpkin spice latte and savour all the stories and ideas contained within.